The guys return to talk about Go, fight/shoot-man games, free-to-play on 3DS and a whole lot more!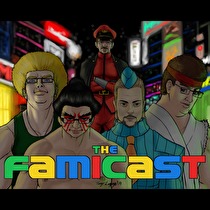 Subscribe via iTunes (Please rate and review, too!)
Down a Sairus, Danny, James and Ty press on to bring you another episode of the show to fill that summertime lull in gaming.
New Business touches on a number of different titles this time around, as James talks about Metroid Blast Ball that was recently released on 3DS with a little bit of help from Danny. James even, for perhaps the first time in his life, plays through Citizens of Earth, his first RPG ever (maybe…thanks NOE!). After that, the guys break down the recent Japanese releases of Pokémon Go and their experiences catching all dem Pokémanz. Danny continues New Business with some closing thoughts on Shovel Knight for 3DS and also talks about the OTHER hawt free-to-play game, Yu-Gi-Oh Duel Monsters: Saikyo no Card Battle! Get hyped (?)! Outside of the usual fight-man genre, Ty takes another dip into a shoot-man game with Wolfenstein: The New Order.
A family emergency unfortunately pulled James away for the majority of the episode, however he does make it back in for a Super Splat Hour after Danny and Ty discuss the latest news from Japan. *note* Since the podcast was recorded on Monday, July 25, the guys missed out on the latest rumors on the NX and all of the Level 5 news that came out this week. Doh!
Also, a bit of a PSA about a cool event coming up that you should definitely check out. Famicast fan Nick Z. is going to be hosting an event on August 13 called The Race Against Time, a 24 hour charity livestream that is raising money for Alzheimer's research. Nick and his buddies from the Nickscast will be playing through Chrono Trigger trying to unlock all of the endings the game has to offer. Mark it on your calendar! For more information, be sure to check them out on Facebook here and stay locked to the Famicast Twitter account (here) for upcoming information!
Set back, grab a cold one, and don't walk around blindly looking for those rascally Pokémon! Stay safe, fresh and cool ladies and gents!
This podcast was edited by Danny Bivens.
Music for this episode of The Famicast is used with permission from 8 Bit Weapon. You can purchase their music and shirts from their website 8bitweapon.com
Additional music for this episode of The Famicast is copyrighted to Nintendo, and is included under fair use protection.
The artwork for the show was designed by Tony Losoya, follow him on Twitter @Tony_Losoya