There's a giant backlog of rumors and announcements for Nintendo to clear really quickly.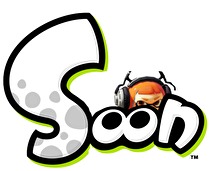 We've been getting some news recently from unexpected sources for Nintendo. Normally a tight ship, recent days have had partners revealing stuff "soon", hackers spoiling an ungodly number of Virtual Console releases and way too much smoke about game updates. Nintendo's "honey-do list" is getting to be quite lengthy.
So when can we expect to see a formal announcement for any of these things? If they ran a Direct video for all of these it'd be longer than a Sony E3 press conference, so that's probably not happening… but let's look at what we know is coming at SOME point and when it might finally be paid off.
DeNA: The Mobile Games And Loyalty Program
DeNA executives are already talking about an upcoming announcement for the first item from the Nintendo mobile initiative as though it's a done deal. In a recent appearance at the VentureBeat GamesBeat 2015 conference, DeNA West CEO Shintaro Asako said "Soon, we should be able to announce the game." Since the first game was booked for before the end of calendar 2015, they could drop it at any time with an "It's available now", but they'd likely want to have it out around the 2nd quarter financial call on the 28th of this month.
The other thing DeNA is working on, and would go hand-in-hand with the mobile game, is the Club Nintendo replacement. Now that all of the regions of Club Nintendo have taken their final bows, there's a gap in that segment for Nintendo. The late Satoru Iwata indicated we would have details of the program in the October earnings call, but with his passing the plans might have changed in that regard. (Though with the upcoming maintenance, we should at least see the building blocks.) Hopefully we'll have a clue about that in a couple of weeks, along with another announcement that can juice the financials…
The Next Main Pokémon
This is a nice bit of serendipity: The new Pokémon XY&Z anime will start in Japan on October 29, the day after Nintendo's earnings call, and there's all those Zygarde forms to promote. Pokémon games have been announced right after earnings calls previously: it's when Pokémon Omega Ruby and Alpha Sapphire got revealed out of "nowhere". If there's going to be a main game for the 20th anniversary of the franchise in Japan on February 27, this is pretty much the last chance to get a decent marketing cycle appropriate for a 3rd version in. And Pokémon Company International representatives have told us there's something coming early next year for the anniversary.
Splatoon and Smash: Too Much Smoke For No Fire
As we've discussed before, there are two semi-related rumors about updates coming soon to existing games: Splatoon (playable Octolings) and Smash Bros (the ballot payoff). We've already seen someone run around with the first one before they got the banhammer by Nintendo, and the DLC 4 update for Smash gave room for three more characters as well as three more stages. Several people with knowledge of the situation – and we've confirmed this independently – have mentioned that they expect an announcement soon about at least one of these.
Twilight Princess HD And Other Re-Releases
The recent leak of the Nintendo game ID list confirmed not only Twilight Princess HD worldwide, but a whole group of big Virtual Console releases. The release of Twilight Princess HD is going to fill a gap in the schedule, and also may give us an indication of how far along the original Wii U Legend of Zelda game is – the later the game releases, the better odds that Zelda Wii U slips to 2017, and at that point you might as well run a Twilight Princess on it.
The Virtual Console games are of a quality that they'd be released later in the year in all territories – witness Pokémon Puzzle Challenge and Duck Hunt, among others, hitting in late 2014. We'll probably see those trickle out in the weeks ahead, but for some of the larger titles (basically all of the Wii games that aren't Metroid: Other M) they may want to get them dated.
The 1st Half 2016 Schedule
Finally, the later we get in the year the closer we get to needing the Q1 releases announced. We know they can hold out on doing it until January; they did it this year with the New 3DS launch, but there's mitigating circumstances around not ruining 3DS holiday hardware sales any harder than they were. With no hardware coming until next holiday, they can start getting attention on the 1st quarter once all the relevant games are out on December 4 – or even earlier if they're not confident with the holiday lineup.
If you assume that Nintendo wants to have all of their E3 lineup out by next E3, that leaves at least five games to release in the 1st half of next year just on 3DS: M&L Paper Jam (now a late 2015 game in everywhere but North America), 2016's Game of the Year, Fire Emblem Fates, Bravely Second and Hyrule Warriors: Legends. Add in the obligatory Pokémon release and the first half needs dates badly, even before we consider Rhythm Heaven+, Style Savvy 3 or Picross 3D 2. Star Fox Zero, Pokkén Tournament and possibly "SMT x Fire Emblem" will fill the 1st half for Wii U, but dates for those games and the obligatory Amiibo would help as well.
Summary
There's no shortage of things we need to know from Nintendo over the next couple of months, and speaking as a news editor I'd be up for having these sooner rather than later. But once it's all out of the way, we can turn our attention to 2016 and the next Nintendo handheld system running NX. (Allegedly.) Buckle up, folks – the next couple of months are going to be a bumpy ride.