Splatoon and Zelda: Tri Force Heroes are just the start. Will we have to suffer without voice chat forever?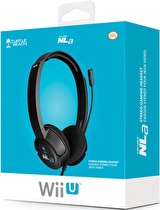 Nintendo has been playing around with online voice chat in their games for over a decade now. We've seen some Nintendo published titles take advantage of the popular online feature in better ways than others, but the support overall has left players wishing for more. Now, with Nintendo making more online focused games than ever, the company seems to be simply ignoring online voice chat when they need it most.
Now I know someone is going to jump on me right here and claim that Super Smash Bros. for Wii U features online voice chat. Yes, it does, but it's executed in an awful manner. First, the quality of the voice chat in Smash Bros. is very poor. Secondly, you can only communicate with your friends between matches, which I find rather unfortunate. For the most part the poor voice chat in Smash Bros. is manageable, but Nintendo's newest online game has bigger issues.
Splatoon is Nintendo's first game that relies heavily on online co-operative gameplay. The problem here is that there is no good way to communicate with your teammates at all. This causes everyone to go do their own thing and just hope for the best. At the time of this writing there isn't any way to reliably team up with friends, but this is a feature that is being added to the game in August. When that does happen the experience will be hurt because teams won't be able to talk to one another. This is a bigger deal than some may think since team games on competitors platforms often offer some way to verbally communicate with one another without having to boot Skype up on another device.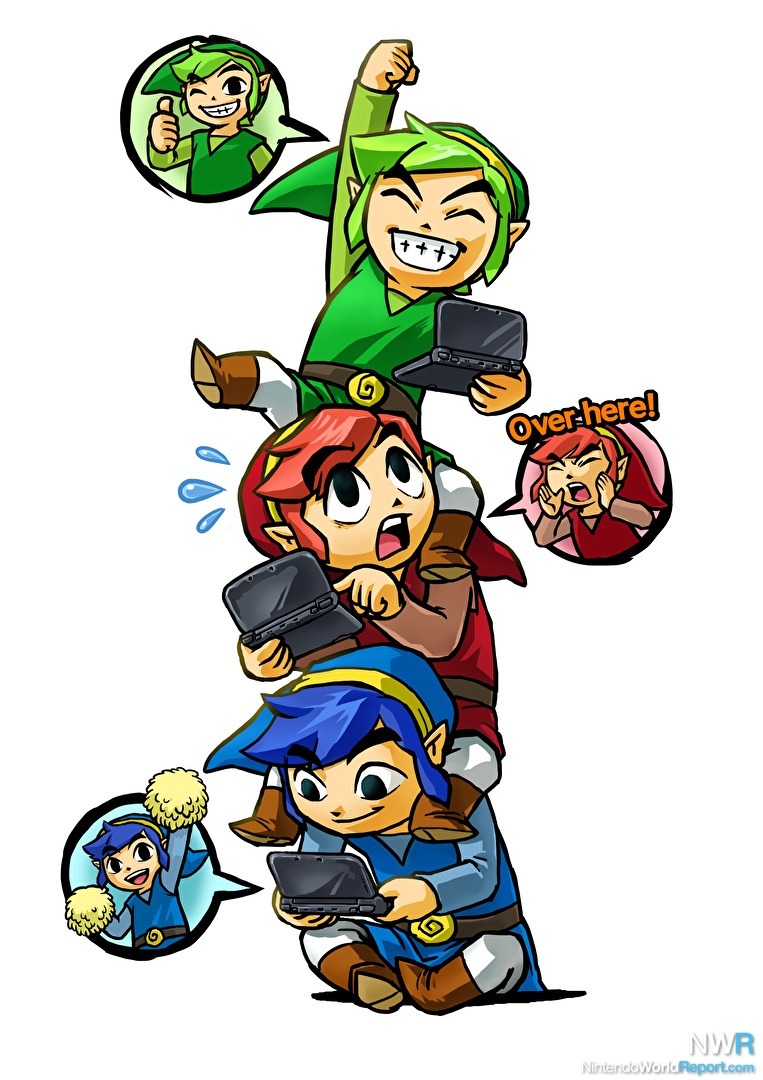 At E3 last week Nintendo revealed they are working on two games that offer ways to play the main campaign of each title co-operatively with friends over the Internet. The first of these titles is Zelda: Tri Force Heroes and it has already been confirmed that the game will not offer online voice chat. This new multiplayer Zelda title is great in theory, but the lack of verbal communication is going to be a major flaw. I managed to play this game at E3 last week and the first session I had was a complete disaster and I was able to talk to the people I was playing with since they were standing right next to me. Some players had no idea what they were doing, and even with verbal communication I couldn't help them because they refused to listen. If this doesn't work with people, how does anyone expect those lame icons on the touch screen to give any kind of meaningful support?
Luckily the other two times I played Zelda: Tri Force Heroes I was able to get a better group of players. What I discovered was that it takes constant verbal communication to get through the mini-dungeons because the title really takes a great deal of coordination to pull things off. It's a lot more involved than any of the Four Swords games. I really don't know how anyone is supposed to easily work together without the ability to speak in this game. I can tell you right now that the lack of voice chat going to greatly frustrate many people to the point of them just playing through this game solo, which almost defeats the purpose of the title entirely.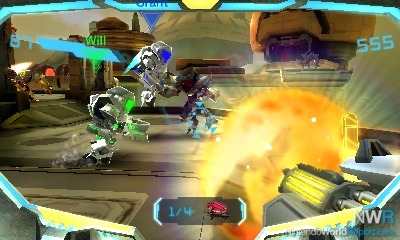 The second game Nintendo announced that will have a multiplayer campaign mode is Metroid Prime: Federation Force. As far as I know, Nintendo hasn't yet confirmed or denied if this game will feature online voice chat. But as a fan of Nintendo's games, and looking at this marvelous track record, what am I supposed to think? If I had to place money on it I'd say that Federation Force won't have online voice chat, but again this is only my assumption based on how Nintendo is handling the feature in other games. If Federation Force doesn't support the voice chat the game is going to be a lot worse regardless of how well it's built. Just watch the Treehouse Live segments to see how important communicating in this game is. It's a must have feature.
As a fan of Nintendo's games I'm really getting fed up with the way Nintendo is handling online voice chat. Online games are clearly something the company is starting to invest a lot more in, but the fact that they won't give us a way to speak is going to hold these titles back and make Nintendo look like they are living in the dark ages compared to their competitors. I know Nintendo is protective of children that use their products, but parental controls could make it so that children can't communicate online. The bottom line is that Nintendo's online games could offer a better online experience if they gave players a way to verbally communicate. Gamers playing these online Nintendo titles shouldn't have to jump through hoops and boot up Skype on separate devices in order to have a truly better gaming experience. Please, just let us speak.