In which the Connectables assassinate their personal backlogs.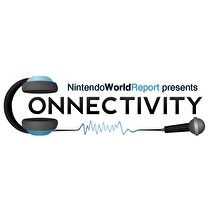 Subscribe via iTunes (Please rate and review, too!)
We just keep running into each other like this, isn't that funny? Well, we've got some good stuff for you this week on this week's connectivity. Kid Icarus is on the horizon and there's a good amount of news and listener mail devoted (mostly) to it.
After that we take you back in time, to the days of 2007 as we go through the history of the Assassin's Creed franchise. Hopefully this will get you ready to knock off some redcoats in Assassin's Creed 3 later this year on Wii U. Finally, Andy, Grant, and Nathan discuss their ever-looming gaming backlogs.
You like this show, right? Good. Help us out by dropping a comment below or sending us an email by clicking here. Thanks, buddy.
This episode edited by Mike Sklens.