Sorry folks. Only in your dreams will Pikmin 3, The Wonderful 101, Wii Fit U, and Game & Wario all make it out before the end of June.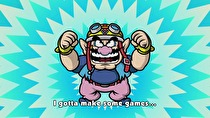 I have a lot of bouts of optimism. Just a few weeks ago, I argued that Nintendo could still announce Game & Wario as a late April release in North America. I mean, it's out in Japan. Daan even reviewed it!
Sometimes, I make truly crazy proposals, like this one where I thought Nintendo of America would deliver on their September promise of releasing Pikmin 3, The Wonderful 101, and Wii Fit U by the end of March 2013. That, as we know, did not happen. As of January, Pikmin 3, The Wonderful 101, Wii Fit U, and Game & Wario are slated for a release before the end of June, which, if you're keeping score, is less than three months away.
It's time to face some facts, though. It's early April. All four games will absolutely not be out by the end of June, unless Nintendo takes crazy pills and does something like launch three of them on the same day in June. It is becoming increasingly likely that Nintendo will take yet another month off from releasing a first-party Wii U title, which isn't totally ridiculous, but given the system's struggles, seems downright stupid. It is worth noting that the Wii U's Virtual Console should be getting a proper launch after the system update due in the spring, which technically started in late March.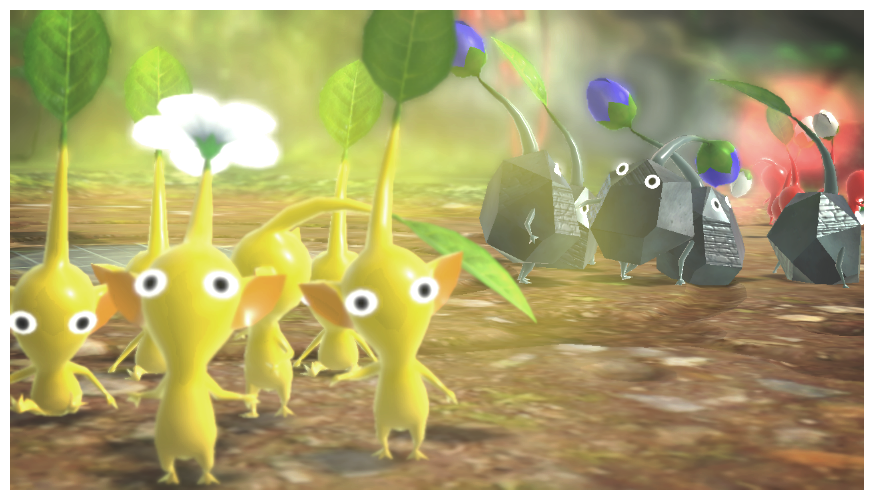 Here's another bit of optimism, though of the measured sort: I can see Game & Wario coming out in early May at best (unless Nintendo Excitebots the shit out of it). Other than that? I think maybe we'll see one game in June for Wii U, with an off-chance for a Pokémon Mystery Dungeon/Luigi's Mansion pairing of two of the games on the same day. If it's the former, I'll say Pikmin 3. If it's the latter, I'd put good money on Wii Fit U and The Wonderful 101.
But what's the precedent for announcing release dates during this time of year? Last year, Nintendo revealed Mario Tennis Open's May release date in February. The Wii release of Pikmin 2 in North America last year was a surprise revealed in late April in an issue of Nintendo Power. The year before, the exact June release date for Ocarina of Time 3D was revealed in late April 2011, alongside the June dates for Wii Play Motion and Mystery Case Files: The Malgrave Incident.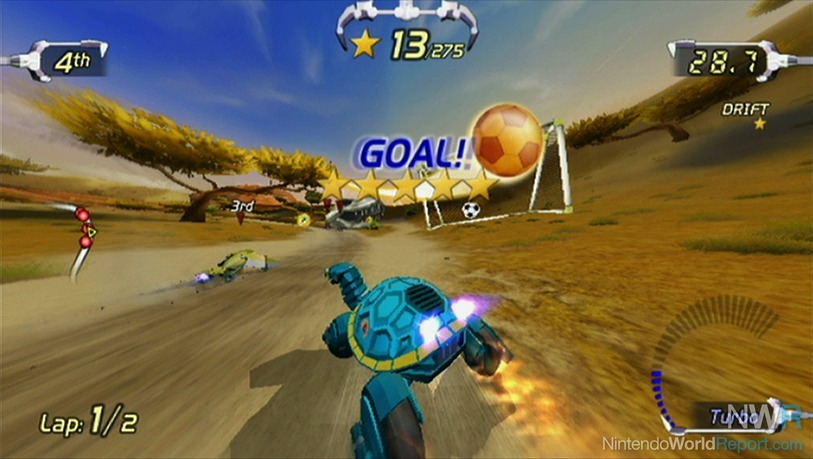 In 2010, Super Mario Galaxy 2's late May release date was announced in February. The year before, Excitebots' existence was revealed eight weeks before release, the February before an April debut. Punch-Out!!, on the other hand, had a little while longer, having its release date announced in February for a May launch.
2008 saw the release dates for Mario Kart Wii (late April) and Wii Fit (late May) revealed in late February. In 2007, the most comparable year for 2013 since it was the spring after the Wii launched, the Q2 release dates were announced in February.
For the most part, Nintendo of America historically announced their release dates for May and June games in February, or at the latest, around GDC in March. They followed this same pattern for their 3DS lineup in 2013, but for some reason, the Wii U's near future is uncertain. We can all hold out hope that we'll be surprised with May and June releases for all these games we were promised to already have been released, but the truth is that is not very likely.
However, most of those February and March reveals were built around events, whether it was a Nintendo Direct or a physical Media Summit. The last Nintendo Direct for Wii U was in January, and if Nintendo follows their pattern of having one major Nintendo Direct (at least) a quarter, we might see another event this month for Wii U. That event would likely take the place of those April announcements that revealed release dates for June games such as Pikmin 2 and Wii Play: Motion in the past.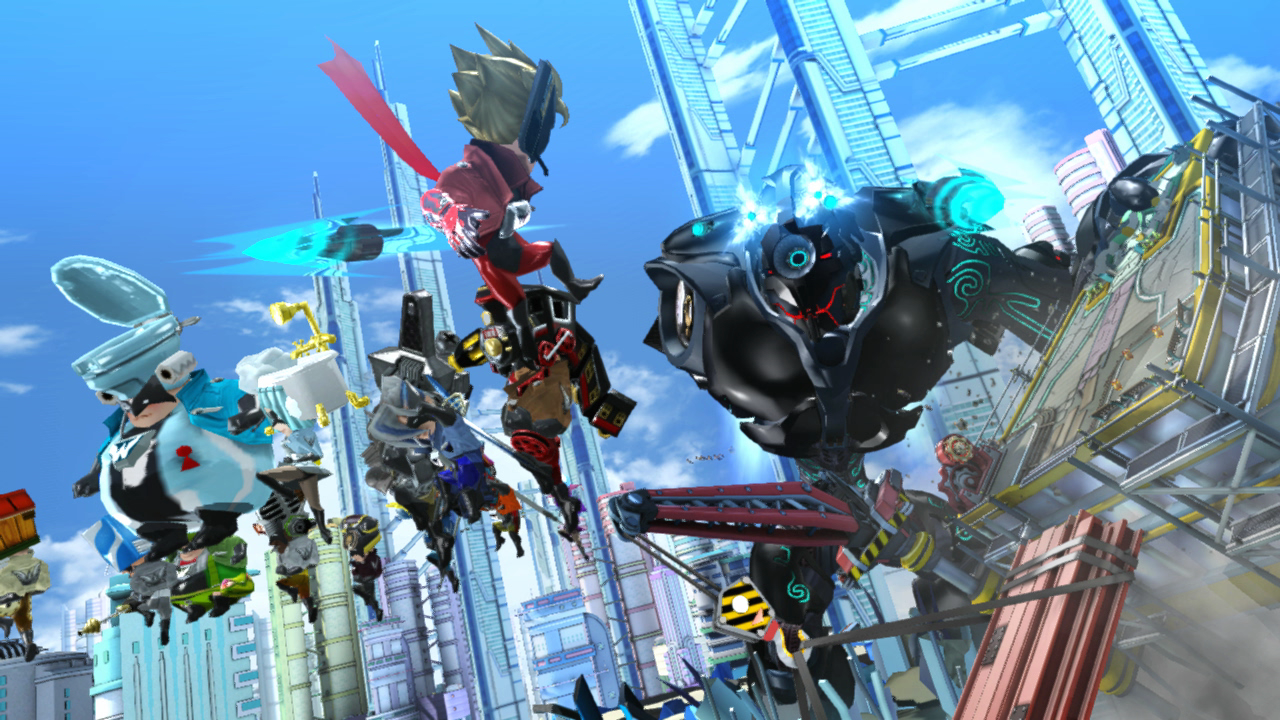 Following those recent reveals, it's logical that we could have a few games gets June release dates this month. The big difference between those other reveals is that all of those games existed previously in some form. Pikmin 2 was a re-release of a GameCube game, and that re-release already came out in Japan and Europe. Ocarina of Time 3D was a remake of a classic Nintendo 64 game. The few exceptions to that are Wii Play: Motion, which actually launched first in North America, and Mystery Case Files: The Malgrave Incident. Both of those titles were announced for June releases on April 13, 2011.
As long as we hear about these release dates soon, a precedent for June releases dates being announced in April has been set. But looking at how slow the trickle of information has been for The Wonderful 101, Pikmin 3, and Wii Fit U, I can't say I'm throwing down money on those games hitting in June. I'll be shocked if they all do; hell, I'll be shocked if two of them make it out before the end of June.
Honestly, I hope I'm wrong, but I can't continue being so optimistic for release dates for games that we have seen so very little of. Since last E3, we have seen the exact same demos for The Wonderful 101, Pikmin 3, and Game & Wario. Wii Fit U has basically disappeared after a really promising E3 demo. It's a bummer. Fortunately, the 3DS continues to kill it with hit after hit, but the Wii U's recent past and near future is rough around the edges. Hopefully we'll get some release dates soon to make us all step away from the ledge, but, man, I'm not too optimistic.