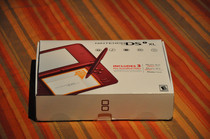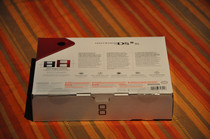 The first thing you see when you open it up is the extra large packet of documentation. Inside is a quick start guide, thick operations manual, club nintendo information, etc. After removing the first layer of cardboard, the XL, power adapters, and jumbo stylus are revealed.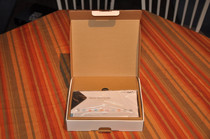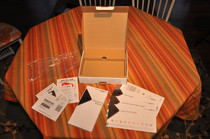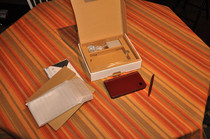 This is my first time laying eyes on this thing and I have to say, "Damn, it is huge."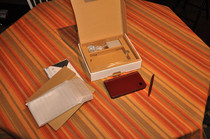 Here we go. It's time for the entire DS lineup, one after the other. Look how it's evolved!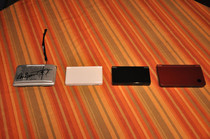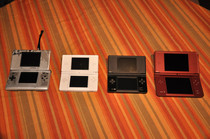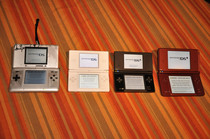 Well there you have it. It's one big DSi. This one is going to head out to James. Look for his review on the site. I'm sure he'll also discuss it during an upcoming new business segment on RFN! I'll leave you all with one last epic comparison image.