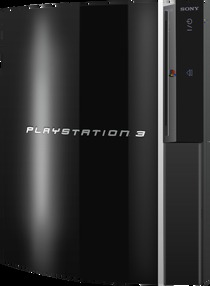 "I said it before and i'll say it again. MAKE A PROFIT.
Nintendo coming third on a profit making console (when the others are losing money) puts it a clear first in its business objective." - Plugabugz
"I don't really wish that anyone has to endure that side of the gaming culture. It's one of the worst parts of being a fan - that you may be rooting for the loser while the majority is for the winner. No one wants to be in that position." - White Mage
"Sony's made its bed then, because if the price can't go down to bring in a larger audience they'll never get those "unique experiences" that every console must have to survive." - broodwars
There are many more good points in the talkback thread for my last post, which you can view here.
Of course, one of the major themes among the responses, and one I agree with, is that Sony needs to stay profitable. But reader oohhboy pointed out that the PS3 will be nigh-impossible to make as cheap as the other consoles, that the "biggest mistake was [to] over-engineering it" to begin with. So how can Sony make sure their gaming division doesn't bleed money?
2. Be Proud of What Makes You Special
We're comparing Sony and Nintendo, but to be fair Nintendo did have a lot of things going for them during the dark days of the GameCube. For instance:
"When Nintendo lost all of it's third party support, we still had the best damn developer making games for our beloved little cube - Nintendo. Sony, while making some decent first party games, is no Nintendo." - UncleBob
I agree with UncleBob: Sony is no Nintendo. They have a different skill set, different opportunities open to them, and they need to exploit those.
But they can start by not letting UncleBob intimidate them: Sony has some KEY exclusive games and franchises. And they have second party style relationships with some very skilled, and some very loyal, developers. Sound familiar? First and second party game franchises kept Nintendo alive during the lean years, and they are STILL an exciting part of Sony's arsenal. In fact, with the likes of Naughty Dog staunchly allied to the PlayStation 3, top-notch development talent is the last thing that Sony lacks.
What franchises can Sony live off of then? Rachet & Clank, Uncharted, and Twisted Metal are three major examples. Resistance, Little Big Planet, WarHawk, and WipeOut are some more modest IPs. Heavy Rain could surprise. And of course, there's Gran Turismo, which needs a full-fledged game, not a prologue, to make its presence known. There's Killzone 2 and, heck, God of War 3 has to be good for something doesn't it?
Now, will Mario Kart Wii outsell any or all of these titles? Sure. The GameCube's hottest exclusives weren't that generation's top sellers either: it just comes with the userbase. But these games kept Nintendo going, and they can do the same thing for Sony as well. Sony just has to make sure that they re-use engines and make sure that exorbitant development costs are the exception, not the norm.
But what happened to Sony's PS3 MMO games, like the Agency, or Free Realms, or DC Universe Online? Sony Online Entertainment is already well established and they've already talked about bringing these unique and truly exclusive games to the platform. Even one of these MMO titles would be great for pointing out the PS3's bigger harddrive and distinguishing it as a console that offers something the Xbox 360 doesn't.
Maybe to sell the PS3, Sony might even need to educate consumers on the glories of installing games on the guaranteed hard drives for faster load times? It's a small thing, but every ounce of "Hey look at me I do something special" is helpful.
Sony also has other hidden strengths: they're ahead of Microsoft in Japan and might have a shot at making it an even fight in Europe. Plus, surprise surprise, Sony has casual gaming strength as well. Buzz and Singstar raked in millions in sales on the PS2 and both sit at the top of their respective genres. Push these aggressively for the PS3 and Sony could profit.
I'm a Nintendo fanboy, not a Sony expert, so I wonder what other things Sony can easily distinguish themselves in. During the GameCube years, Nintendo had their first and second party games on the GC, GBA connectivity, and a family-friendly image to support them. For the PlayStation 3, Sony has their own stable of exciting first and second party games, an online ready system with harddrive that's ripe for Sony Online Entertainment MMO's, and actual proven casual games waiting to be exploited.
And, well, let's be blunt. Sony fans, you have it easy. You have WAAAAAYYYYY more third-party support than the GameCube ever had.
But again, let's restrain ourselves from getting too excited. These strengths are probably not enough to make Sony win this generation, and that's not even the point. The point is that Sony needs to make money: sell exclusive games, make the PS3 unique in the eyes of consumers, exploit existing casual successes, and enjoy third party hits in a way the GameCube never did.
But that was all about getting things right. Sony, you also need to stop getting things wrong, because every bad practice or every failing investment costs much needed money. Where can Sony cut the fat? Where can they change their practices?
It would take a time machine to change the system price. Bummer. But are there ventures that Sony should abandon to save money and energy? Are there things that need fixing now so that they don't cause problems in the future? What do you guys think? Right now I'm pondering the PSP's future, but that may just be my Nintendo fanboy desire to see a handheld competitor bite the dust.