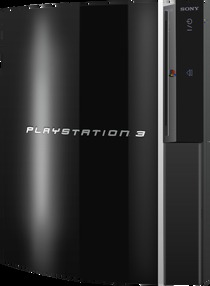 Before I get into that though, let me note some reader reactions to the last article. Actually, I have to apologize: you set loose a bunch of Nintendo fanbois and… well… eventually the discussion turned to whether Mario was a symbol of quality. Interesting question! But… sort of peripheral for now. However, there were some comments worth noting for those interested in Sony's plight, mostly regarding how appealing Sony's game library might really be.
"Sony's exclusives are more of the same, a FPS, a mature Zelda, a Realistic Racer, even their MMOs when they come out will be just more of the same. I am afraid Sony and Microsoft ARE fighting over the exact same market and tastes, while Nintendo has differentiated itself in the market." - Spak-Spang
"However, more and more kids I talk to grew up on the PS1, PS2 or...worse...Halo. These people have the same brand enthusiasm we do, but just not for Nintendo." - Halbred
"They struggle as a result, but it's not like they don't have good games. They just have few games that require a PS3 to play that are worth playing." - broodwars
The PlayStation 3 has a more impressive lineup than the GameCube did, but it's having far more trouble carving a niche and identity for itself, an interesting dilemma to say the least. It's simply not enough that the console has blu-ray: Sony needs to tie their game offerings together with a theme that can tell consumers what the PS3 was all about. Nintendo may have been pidgeon-holed as the "kiddie" console last generation (must…resist…urge to….flame…self), but at least no one was competing for the title. Sony has to either find a pidgeon hole to put itself in, or face Microsoft every step of the way.
But enough of that. Whatever strengths Sony molds an identity around, there's another factor to consider: self-destructive behavior and projects that consume resources with little hope of return.
3. Now is the Time to Get Rid of Bad Habits
The PlayStation 3 may be in third place, and Sony may have to make some hard decisions to remain profitable. But that actually gives Sony a mandate: if ever there was a time to clean house and make some readjustments, do some soul-searching, it's now. The impetus to reform into a company that will launch a successful PlayStation 4 could be the kick in the pants for Sony to do what it needs to do to survive this generation and be stronger and leaner in the next.
Now if you're still holding out hope for some huge happenings on the PlayStation Eye… stop. There's no need to bleed money to support what in the end I suspect is a nice little accessory. I'd be concerned if I found out that Eyedentify is still under development: I can't help but wonder if an overly ambitious title with too small a userbase is worth it. Sony's London studio at least supports the Eyetoy with small-scale projects, but when what they make is not only esoteric but nets only $2 on the PlayStation store… can't their talents be put to somewhat more profitable use?
I guess it's too late to stop Sony's Home online virtual world. As the project nears release, I simply have to wonder how much the project cost Sony, and if gamers will really want to sit on their couch to play the most boring parts of Second Life. Home isn't even essential to playing games, it's an unnecessary layer in the way of instant gaming gratification. And if Sony hopes to make money from Home through virtual advertising and virtual sales, I wonder if anybody will stick around long enough to care. But, what's done is done. I just hope that afterwards, important energy and money are freed up, and that Home doesn't distract Sony any further from the important things they need to do to survive.
Either way, Sony needs to recognize a dud when it falls in their lap. There's a reason that Nintendo didn't really push the GameCube player, the e-card reader, or the GBA-GCN link cables for more than their novelty value. These unique ideas have their fans, but they don't have enough to justify big dreams and big budgets.
Another similarity between Sony and the Nintendo of past is that there are three systems that are drawing on Sony's attention. Nintendo has had the same problem back when the virtual boy was still around, and when they told the world that the DS was a "third pillar" to the GBA. In both situations, Nintendo quickly transitioned away from one of the three consoles.
Consequently, Sony needs to let nature take its course with the PSP. The UMD format is dead and game sales are for the most part unexciting. People nowadays have plenty of competing options for portable movie players, and the iPhone and iPod Touch play games too. Sony should also be angry that the PSP stole a God of War game from the PlayStation 3. The hardware is actually still moving, especially in Japan, but it's on a downward trend that would take too much effort to prop up. Instead, Sony should focus on making money on each sale along the way, even if that comes at the expense of unit sales.
One other lesson that I hope Sony takes to heart is that with hardware as expensive as it is, they need to make more partnerships with other technology firms, and even put some of their system components in their hands. This was a lesson that Nintendo learned somewhat by partnering with other companies after the mostly custom N64 and eventually adopting a standard media format for the Wii. Sony's lesson will be the Cell processor. It's an impressive piece of technology, but it cost Sony tons to design and is part of the reason the PS3 is expensive and difficult to develop for. With Nvidia and ATI the very definitions of graphics today, Sony would be well advised to stop spending money to swim against the current and instead seek compatibility. I know this goes vastly against the grain of Sony's history, but there's evidence that it is possible: the PlayStation 3 reads SD cards too, not just Memory Sticks!
Sony might also benefit by abandoning a multiple SKU approach that's confusing consumers and complicating production(a problem that Nintendo fortunately never had), and they might also want to take a very hard look at their PS3 inventory. Nintendo had to stop manufacturing the GameCube for several months when it didn't meet sales expectations, and Sony may be exposed to the same risk. It was a tough and humiliating decision, but hard times call for tough decisions.
All of these suggestions can be boiled down to common themes though: tighten focus, cut costs, and trim unprofitable endeavors. Nintendo had the benefit of a handheld GBA moneymaker to help them through the GameCube times. Sony has a consumer electronics business that is probably in even bigger trouble than their gaming division. Sony and their fans needs to prune their dreams and ambition, just for awhile, while they fight to survive.
Where else can Sony and their PlayStation brand stand to lose some weight? I'm sure there's more that can be done. But another thing that Sony needs to take this time to do is plan their next move. Nintendo started planning the Wii the moment the GameCube was done, but they also implemented what they learned from the GameCube into this generation.
Sony needs to do the same. The PlayStation 4 will be shaped by the long-term strategy and war plan that Sony lays out today. They need to take stock of the situation and their opponents.
The next piece will either be tough or easy for me to write, depending on how you look at it. I'm a Nintendo fanboy, but I will need to think about Sony looking for weaknesses in its opponents, including Nintendo.