Michael TYP Cole joins us for Talk Nintendo X Radio Trivia!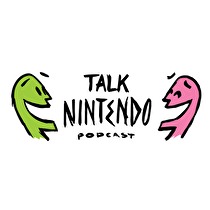 Hello and welcome to the Talk Nintendo Podcast: Radio Trivia Edition! Yes that's right, we have a very special guest join us and he's bringing along his own segment. We're honored to have Michael "TYP" Cole join us.
We kick off the show with a brief history of Radio Trivia over the years before diving into what TYP has been playing. Luckily he's been playing a game neither of the boys have been and that's Wonder Boy: The Dragon's Trap. Not having any nostalgic feeling towards the original, TYP still found the level design to be ahead of its time. Casey got his hands on the soon to be release Tumbleseed and gives us his impressions as he works through it for review. He doesn't want to tip his hand too much, but he's been enjoying it the more he plays. And Perry? Well he's been playing Mario Party Star Rush... Still. (For real.)
TYP helps us tackle to the good ol' eShop Roundup, and Perry has installed a new feature: Talk Nintendo's "Pick of the Week". Now this might mean it's a game you should play or maybe it means it's comically bad. (You'll have to listen to find out this week's) I'm sure you've all heard about the rumored SNES Classic and I'm also sure you've heard every podcasts wish list for it. Well look no further as we bring our top picks for the SNE … no just kidding. We'll spare you from hearing the same 30 games over and over again.
After a quick break we come back as Radio Trivia! TYP takes over the hosting duties and gives us a healthy dose of Radio Trivia. If you don't know what that is, we each choose a game and picked out three songs. The others must listen and try to guess what the game is based off the tunes and you get to play at home. There's a hint question between the second and third song. Can you figure it out? Good luck!
Make sure to check out Radio Trivia!
If you have any questions, comments or concerns please contact by tweeting us or by send us an email!