Is it a genius move, or have they lost their minds?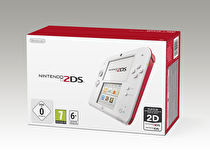 After a big news bomb like we got from Nintendo yesterday, we like to gather opinions from the NWR Crew. What do they think about the Nintendo 2DS? Is it marketing genius, or just another sign that they don't quite know what they're doing? Our staff chimes in:
Justin Baker: Well, while I definitely think the design is something more akin to a Fisher Price toy, I can see the appeal. $130 for one of Nintendo's best handhelds of all time? Yes, please.
Like many people have been saying, I can definitely see this being the big "toy" of the holiday season, especially after the Pokémon X/Y frenzy starts.
I do think it's a little disheartening to see them letting the stereoscopic 3D go. In a way it almost feels like an admission that it wasn't that great of a feature to begin with, but let's be honest here: most of us never use it anyway.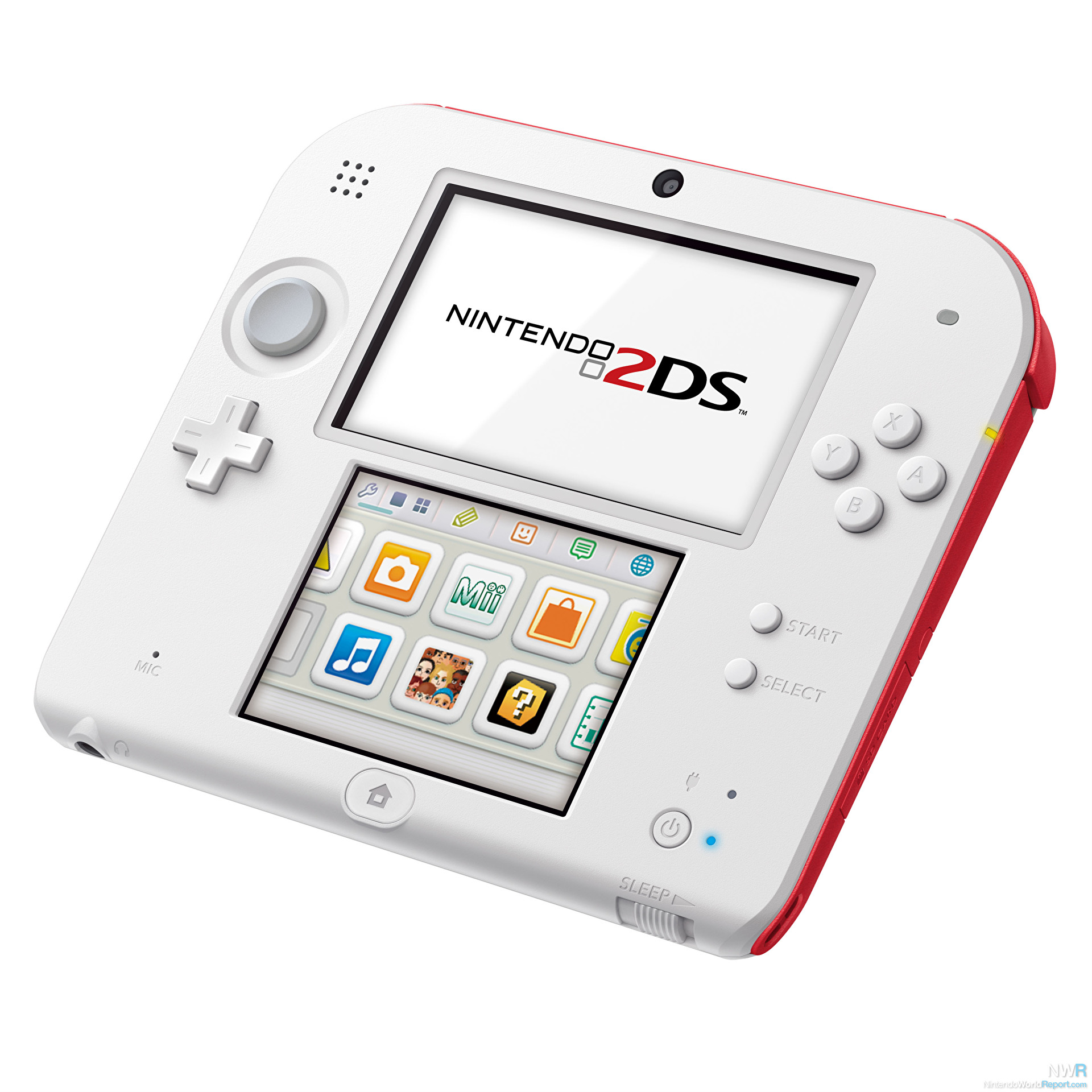 Andy Goergen: I use it about half the time, actually. I think it really adds to the effect in some games. Steamworld Dig, for example, feels like a more robust world when the 3D effect is enabled.
Justin Berube: I think the device is a genius move by Nintendo. The new Pokémon games are releasing on the same day and I'm sure many parents won't be able to afford, at a minimum, a $170 system. Think about families with multiple children and the cost, especially before even picking up any games, will multiply quickly. The 2DS is a cheaper alternative.
The Nintendo 2DS is clearly targeting two different target markets. First, and more importantly, younger children. The proof of this is the fact that there is no clam shell design which I know for a fact many kids manage to snap in half. Second, the price-conscious consumers. This system will appeal to the parents that need to buy multiple handhelds, or people with a lower income that still want to experience the great software on the 3DS without paying the higher cost for the handheld.
Nintendo is also calling this system an "Entry-Level" handheld. So I'm guessing they expect the younger target market to eventually graduate to a 3DS or 3DS XL (or whatever the next evolution is). If they do graduate to the next system, that's one more device laying around the house that a younger sibling or family member can play games on. The more devices out there, the more likely Nintendo is to move software. Nintendo has discussed this strategy in the past with the Nintendo DS.
The fact is the Nintendo 2DS going to sell like crazy even though it isn't the best device to play 3DS games. The price is right, as is the timing. When October 12th hits I can almost promise you that the Nintendo 2DS, along with global release of Pokémon X/Y, are going to be flying off store shelves and may result in one of Nintendo's best sales days in history.
Oh yeah, I almost forgot. Japan currently isn't getting the Nintendo 2DS. So that makes me feel cool. It's like our Game Boy Light!
Jonathan Metts: The only times I've ever turned off 3D in two years of owning a 3DS are to let my toddler niece play, or to conserve battery when it's in the red. And the latter hasn't been necessary with the XL. That said, the effect is very minor in most games, and I'm totally cool with people having an option to avoid paying for it.
Carmine Red:The name and branding is more than a little tricky, but it solves a lot of problems that needed to be solved, and especially needed to be solved by the launch of Pokemon.
Lower price + no need for the 3D warning for kids + Pokemon is the thinking here, making sure we're not blocking the critical development of a whole new generation of young Nintendo gamers.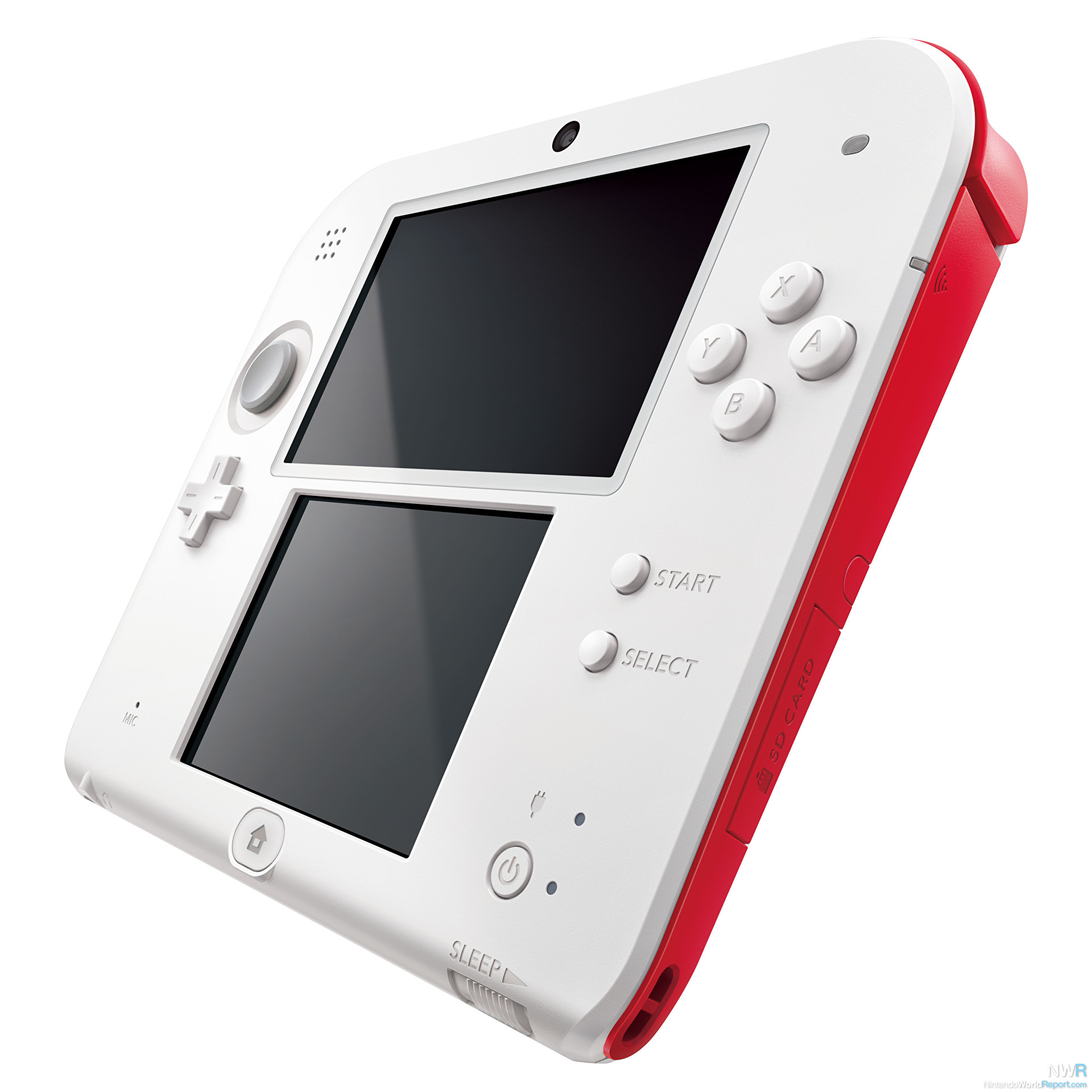 I will say though, it looks enticing to hold. I can't fathom owning one because of my pocket-or-bust mentality, but there's a part of me that thrills at the thought of holding a cool new piece of ergonomic Nintendo hardware... And then pretending it's a toy spaceship along with my N64 controllers.
Justin Berube: I do have to agree with you Carmine. One of my first thoughts, and one I saw a few people talking about online, is will it confuse people? 3DS games clearly say 3DS on them. Will consumers who purchase a Nintendo 2DS be confused and think they can't play 3DS games on their Nintendo 2DS? It all really comes down to the marketing, but it's still something that could be confusing to some people.
Justin Baker: I'm in the same camp. As an ex-retail employee I can see some exasperated store clerks in the near future. Although, without the 3D function it's not a 3DS. Maybe something a little more clear would have been better, but I'm not sure what they could have done instead.
In the end it probably won't be anymore confusing to non-gamers than anything else. I would say it's a problem that we've seen throughout gaming, but, like Berube said, it's all about marketing. Make it look good to kids and they'll be very clear about what they want.
J.P. Corbran: The only issue I have with this is the way they're marketing it. It seems really well designed as far as the target market goes, I just think there had to be a less confusing name that it would be easier for your average consumer to understand. Still, a $130 3DS plus a new Pokémon game means Nintendo's going to clean up this holiday season.
Alex Culafi: I use full 3D slider 99% of the time, and I consider it to be a valuable feature way more than I do some Nintendo gimmick.
That said, I was more perplexed with the device when I saw it rather than being impressed or critical. It has a weird name, it looks weird, and the concept seems like something out of a disorganized fever dream at first glance. But as I looked at the logo and thought critically about what the product is, it is a really great move on Nintendo's part. Its release window is perfect, its economic design is perfect, and its lack of 3D is perfect for the younger audience.
Of course, I still have to do a double take when I look at that press release because boy is it weird.
Zack Kaplan: I have accepted that this is a product not made for me, and think it is a great business move on Nintendo's part. It will help sell more to parents of young children. Instead of buying them a $500 iPad they can spend less on a 2DS, a product with many family friendly games, and brand recognition. Parents can pick this up and a copy of Angry Birds Star Wars this Christmas and have a great present for young children less than the price of a regular 3DS.
Andrew Brown: I almost always use my 3D slider turned to full, unless I'm out and about at expos that require 14+ hours of StreetPass checking between charges. That said, several people I know do not use 3D at all, going so far as to assume nobody uses it, or ridiculing those who do play with 3D. I have weird friends. If not for people like this who would probably be happy to own a 2DS, I could see it going the way of the Game Boy Micro.
I'm really not sure of the design, though, and there is no doubt at all that this is going to cause brand confusion for the more casual consumer base (read: most parents).
Danny Bivens: When I first saw the press release, I had to do a double take just to make sure this wasn't some mockup sent in by a fan or something. The announcement of the 2DS was just so out of nowhere! I'm honestly not a huge fan of the design or the fact that 3D is removed, but I can see the value proposition in this design. Parents who are worried about their kids' eyes melting no longer need to fret. This has a lot of potential to make Nintendo a lot of money. There are plenty of kids (and adults I suppose?) out there who want some kind of gaming device, and something that is this close to $100 isn't as hard to swallow as the other price points.
I can totally understand the comparisons to the Micro. However, that came out at a very strange time and ONLY played games from a previous/dying platform. The obvious difference here is that this thing plays old and new games. This and the fact that the thing is basically free (because $130 is chump change, right?), 2DS is going to light up the charts this holiday season.
Josh Max: I say, why the hell not? People will buy it. 3D makes some people dizzy. Some people just want a smaller version of the 3DS. Some people will just see and know that's the version they want. I think this is a fine move for Nintendo to make. These are the same guys who released eight different Game Boys. Gameboy Pocket, Color, Micro, etc... They all had something new to offer people and I'm sure the 2DS will have things to offer too. As for the confusion people might have, most games say "Can be played in 2D and/or 3D" all they need to do is add an "S".
Guillaume Veillette: The name still sounds like a joke to me, but I'm sure the thing is going to sell. Now I want to see Nintendo release a 3DS with the 2DS' form factor: the 2DS 3D.
Andy Goergen: I'll just wait for the redesign: 2DSi XL 3D.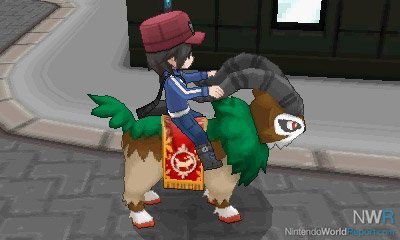 Jon Lindemann: It's completely out of nowhere, but it makes perfect sense for Nintendo to further their handheld domination. The 2DS isn't being released in Japan, so it's squarely aimed it giving parents a cheap way to get little Jimmy or baby Jenny a 2DS+Pokemon X/Y for the same price as a regular 3DS. Smart move.
Aaron Kaluszka: At first it seemed like a confusing April Fools joke. While the loss of 3D may or may not be a big deal depending on the person, it looks awkward and the form factor is just unappealing since you can't put it in your pocket. But then Reggie explained that one of the big targets is 5-6 year olds, those who aren't supposed to play with 3D or who might break the hinge. That makes sense. I don't know that it will be a massive success, but providing more options like this should yield at least a modest one (and price helps). It's a bit of a shame that they're reportedly using a single large touch screen and just blocking some of it, but I can understand not wanting to fragment the platform. The name is cute, but maintains the brand confusion Nintendo's already had with the 3DS and Wii U. At least it's very visibly different, which makes it easier to explain.
Zach Miller: I'm a consumer whore, so I'll be buying one Day 1, but I do question its necessity in the market, especially with that name. I think comparisons to the Micro are valid because it's a niche product marketed toward a very specific audience. I question how long it will BE on the market, but time will tell.
It's certainly interesting, though, and I'm certainly buying one!
Jonathan Metts: Kids who dig Pokemon are a "niche" like ants who dig lawns. Predictions of 2DS being a minor seller are laughable. See: Kindle Fire.
Zach Miller: After Pokemon fever wears off, though..?
Neal Ronaghan: ...the next Pokemon game will come out...
Jonathan Metts: The past 15 years indicate that the fever isn't even close to subsiding. By the way, 2DS will absolutely come out in Japan later, whenever they feel like a sales boost. (Clearly, it isn't necessary at the moment.)
Karl Casteneda: As long as the human race keeps producing children, there will be Pokemon games to sell.
As for the 2DS, I think it's kind of awful from an industrial design standpoint, but I'm sure it'll sell well.
Alex Culafi: Pokemon fever doesnt exist. It's just that good and marketable of a series.
Josh Max: I got a fevah. And the only cure is some more Pokémon.
Jonathan Metts: Based on the last Connectivity, I'd say your problem is hormonal rather than microbial. (Trust me, I'm a doctor, etc.)
Jon Lindemann: Yeah, at $130 it's mass-market, not niche.
What do you think of the Nintendo 2DS? Send us a note at mailbag@nintendoworldreport.com or chime in below in the talkback thread!