What are the staff's thoughts on the impact of Sony's new console?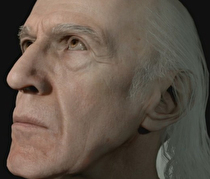 Few doubted we'd see a console introduced at the high-profile Sony press conference earlier this week. While remaining coy on the price, design, and other specifics, Sony spent the evening's presentation discussion and demonstrating some of the features and capabilities of its newest platform, the PlayStation 4.
The event created no shortage of questions, concerns, and opinions. With these in mind, our staff took some time to discuss the PS4's reveal from a Nintendo-centric perspective.
Alex Culafi, Previews Editor
I saw the whole thing, and I'm wonderfully impressed in several ways.
The console, assuming it's as developer friendly as they say, could put Sony back to where they were during the PS2 era, if not better. With a combination of great graphics (near-photo realism!), easy development, and their movement to make downloads a thing of the past, the Wii U looks... a bit shoddy in comparison. While one could say "You might have to pay 700 dollars to have the PS4 and Vita do what Wii U does" and be totally right, I'm a person who happens to have a Vita and will happen to have a PS4, and the select compatibility for Off-TV Play on Wii U might actually be overshadowed by PS4's nearly off-TV play, depending on how many games utilize it.
If that's the case, we're at the point we were with the Wii. Wii U won't really have the features to stack up, and it won't have the technology; in other words, Nintendo will spend this generation 100 percent reliant on games. While that might not be bad to some, they certainly have a lot to prove to anyone who isn't part of the Nintendo faithful.
Not all was fine and dandy, though. While the new Infamous and Killzone games look very cool, Sony was lacking in the games department. The two best games there were part of established franchises, the new IPs aren't totally convincing to me yet, and closing with a Diablo III port and a previously announced Bungie game was a dire mistake. Also, where's the console itself?
I still need to be convinced in the game department and pricing department somewhat before I purchase, but I think Sony is off to a great start—a start Microsoft and Nintendo might have difficulty catching up to.
Karl Castaneda
The good:
-Self-publish on PSN.
-Knack! That game looks hella sweet.
-The Witness looks interesting.
-Watch Dogs looks great (though not platform exclusive)
The bad:
-No price point probably means 499 US dollars.
-A bunch of non-announcements ("A Final Fantasy game will be coming to PS4... Thankyouverymuch!").
-Speaking of, Square Enix wants to sell us soda, I guess? That was a terrible teaser trailer for what is likely nothing.
-Killzone looks hella boring.
-The pulled a translator out for Ono.
-That Drive Club guy looked like he was going to splooge himself onstage.
Zack Kaplan, Staff Writer

I watched a good chunk of the presentation and found it to be quite dry, like most Sony conferences. I was underwhelmed by the PS4, and am not regretting buying a Wii U. None of the games were that interesting to me; everything was just meh. Also, Killzone looks terribly uninteresting; the only thing that could have been worse would have been Resistance.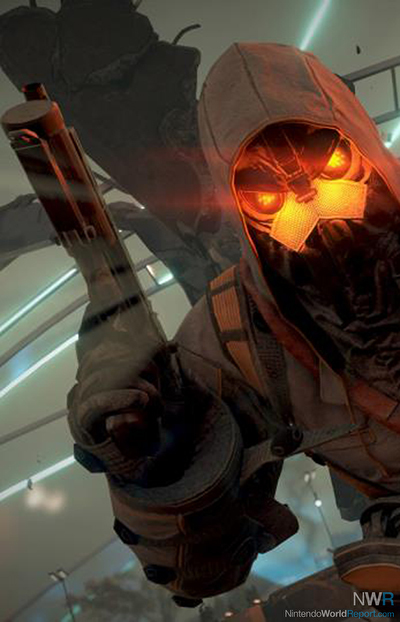 Neal Ronaghan, Director
I really dig some of the concepts that Sony talked about it. It's sort of like their social hooks are Miiverse but, you know, the way Sony would do it. However, as we saw with Miiverse and Wii U, I doubt all of those features will make it for launch. I could be wrong, but I expect to see a lot of hype for their social stuff and then see it get berated for a few months and then slowly form into something incredible. Also: Sign me up for using my Vita as a controller for my PS4. While I have concerns over how well it will work (Remote Play from PS3 to Vita is dodgy), it'll be great if it does.
Then they started rattling off games I could care less about. Knack looks fantastic, but other than that, only The Witness and Watch Dogs caught my eye. Both of those games are hitting other platforms. Sony needs to roll out like 2-3 dynamite launch titles for me to even consider getting one close to launch. Then again, I bought a Vita on the strength of Hot Shots Golf, Lumines, and Mutant Blobs Attack. I'm easy.
Zach Miller, Features Editor

I'm basically "meh" on the whole thing. The controller is hideous, BTW. But seriously, Infamous and Killzone? I couldn't care ANY less. I'm going to wait until E3, kids.
James Jones, Senior Editor

I didn't see much (including a console). They spent a lot of time on the "you can play anywhere, on anything," but can I? Really? Can I play an FPS on a tablet? Would I want to?
That entire subject sounded a bit like normal Sony talking points.
I do wonder if they're trying to get to a future where all the processing is done remotely and you just pay for access to the service. They could then sell cheap set-tops. Imagine OnLive but with the backing of a company of Sony's stature.
Zach Miller
I started to wonder if Sony's going to charge a PlayStation Plus-esque subscription fee for all this content streaming and user sharing/uploading.
Jon Lindemann, Contributing Editor

I'm sure they'll paywall at least parts of it, or charge for premium services like expanded cloud storage. And you know what? I'm OK with that. The one good thing about Sony is that you pay top dollar for their products and services, but you get a lot in return. Microsoft gives you less for more, and Nintendo gives you less for less.
Overall, I was neutral on the presentation. I'm a Killzone fan, so Shadow Fall pleased me, and the Gaikai streaming to Vita is awesome, but the games shown were very underwhelming. Nothing wowed me. No mention of Gran Turismo 6, and the Square Enix and Capcom videos were yawn city. No mention of the mysterious Last Guardian either.
And am I the only one who was disappointed by so many games being released on both PS3 and PS4? That made many titles feel less exclusive and "next-gen."
The controller was a sensible extension of the DualShock 3, but nothing groundbreaking. Social sharing is cool and welcomed. What, no Home for PS4? COME ON.
Sony checked a lot of boxes for me with this presentation, but didn't knock my socks off. On the other hand, a lot of what they said made sense and didn't raise any red flags with me. So, neutral all around.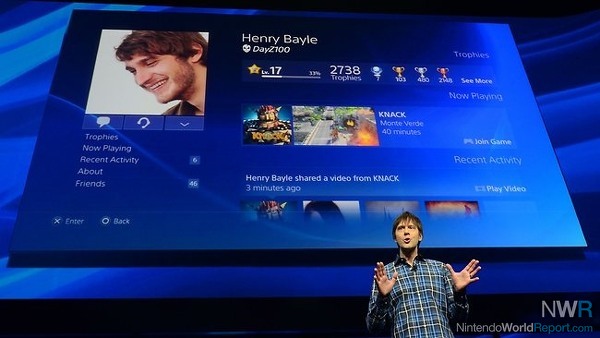 J.P. Corbran, Community Manager
We've got to remember that Sony is likely holding back a fair amount, especially in the way of software, for their E3 presentation. The game lineup today left a lot to be desired, but Sony's almost certainly saving its best stuff for June. While I'm still not sure about the prospect of streaming games, the implications it will have on the Vita have me cautiously excited. The vision Sony laid out sounds a lot like the Wii U's Off-TV Play, and while it's significantly more expensive than Nintendo's implementation, and likely won't work quite as well, it's a feature I'm very interested in, and will be a significant factor in my decision of whether or not I buy the system.
Rory Cocker, Europe Correspondent
Watching the Killzone trailer, I was hoping it would be a new IP.
It made me laugh how they spent like 15 minutes talking about the new hardware allowing developers to more easily implement their ideas and free their imaginations, how innovative and mind blowing PS4 games would be, then the first thing they showed was a linear, scripted FPS with quick time events.
Meet the new gen, same as the old gen.
Still, dat 8GB DDR5 RAM. Sony don't skimp on specs, I'll give 'em that!
Dave Mellert, Contributing Editor
I think the story of the next gen is going to be the system RAM. The graphical differences won't be obvious per se, but having huge open spaces with varied textures, a ton of AI, and minimal load times is going to be awesome.
Jonathan Metts, Contributing Editor
Based on what we heard, a major chunk of that RAM will be reserved for system features.
Andy Goergen, Reviews Editor
I don't have any real intention of buying another game console anytime soon, but based on what I've seen so far, and from what I've seen from the current gen HD consoles, I will definitely be choosing a PS4 over the next Xbox. I don't like how Microsoft has converted their console dashboard into ad space, and I don't like being forced to pay for basic online features like online play, Netflix, and HBO GO. It still remains to be seen how Sony and Microsoft will shape their Plus and Live services in the next generation of consoles, but if what we have today is any indication, Sony's service offering will be a much better bang for your buck.
Guillaume Veillette, Podcast Editor
My backlog has made me immune to console hype, and I've got so much invested in PSN already, including many games I still haven't played yet, that if I'm going to invest in a new Sony machine, it's probably going to be a slim PS3 once my current one kicks the bucket.
Add to that the fact that I'm not that enamored with Naughty Dog, that I have had enough of Infamous, that Japan Studio's games really don't resonate with me even though they look like they should, and I'm just not in the market for a PS4.
Some of the streaming features are impressive, but impractical in my case, given my download cap, and the fact that I haven't found a free Wi-Fi access point that allows me to download games on the eShop, or even load web pages fast. I'm very skeptical on that one.
What made me take the plunge last generation was Fallout 3, and PSN games like Flower pushed me towards a PS3 instead of a 360. I've long ago realized the mistake I made: I really should have invested in a PC instead.
Michael "TYP" Cole, Senior Editor

Sony talks a good game, as always, but it really comes down to the games and price point. I wouldn't expect Sony to showcase games I care about as part of this sort of presentation, so the jury's out on that. But there are plenty of PS3 games I want to play still. I doubt this console will be in impule purchase-pricing territory for me though—$350 for Wii U was pushing it and I'd expect PS4 to be $100 higher.
Realistically I will neither buy Sony nor Microsoft consoles at launch. It's a matter of how soon afterward and which one.
Jon Lindemann

Yeah, my guess is a $400 basic and a $500 deluxe version that includes a year of PS Plus.
Dave Mellert
Final thought: No way I am buying one at launch. I only do that with Nintendo systems and, even then, only rarely. But I think that the huge increase in fast RAM is going to open up game *design* in a way that has never really been possible. I am looking forward to full-scale battles with hundreds of enemies acting independently on a richly detailed battlefield.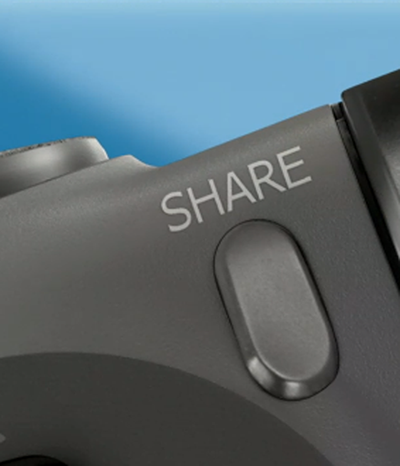 Tyler Ohlew, Staff Writer

The PS4 is a reminder that not only is the industry heading in a direction I have little taste for, but so is the audience. The excitement for sharing video, cloud saves, and content streaming are not interests or priorities of mine.
This isn't a Sony versus Nintendo thing, it's a "where do my tastes align best" thing. Miiverse is the extent to which my interest in communicating with a broader audience extend. I don't want to watch someone play a game, or share 10 seconds of glitches in whatever Bethesda Softworks has in store.
Does the PS4 live or die on these capabilities? Absolutely not. But, judging from this presentation, those are the facets of the hardware Sony wishes to tout. Games are obviously important, but aside from Deep Down, nothing grabbed my interest.
I look forward to Sony showing off the PS4's library of games. That's when I can better gauge my own interest.
Jon Lindemann
At the end of the day PS4 is still going to be a video game machine, whether or not you share something to Twitter, save a game in the cloud, watch something on Netflix, or stream a PS3 game. All of this stuff is optional for gamers, and pushed by Sony only to check the check boxes of the hot stuff of the moment. Consoles are expected to do much more than "just play games," so Sony has to let the public know that it's doing that.
Tyler Ohlew
If you're referring to me, I make it known that my interest in the PS4 will be gauged when Sony shows more games. As it stands, it hasn't shown me anything yet. Are we judging the PS4's potential, or what was shown? Based off that presentation, I'm no more or less interested. Just pointing out I'm indifferent to Sony's ideas of socializing.
Alex Culafi

I know that some of us have way more or way less excitement than others, but I think the really interesting question is whether technology/development ease opens up more new ways to play than a unique control method (or if it's the other way around). Assuming PS4 fulfills its promises about development ease and it picks up in the way I hope, I think there's a good chance that the new traditional console generation will out-innovate Nintendo.
Jon Lindemann

What I think is huge is that Sony is openly embracing free-to-play as a business model. It's out there actively courting F2P games/developers. Microsoft and Nintendo haven't done that, and it's a huge part of the market now.