Two Star Fox games, only one can be considered the best.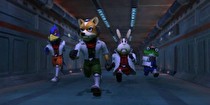 While it is almost an universal agreement that the games post Star Fox 64 were mediocre to decent at best, there are constant discussions about which Star Fox game is the best title in the series: The FX chip enhanced Star Fox for the Super Nintendo or the Rumble Pak charged Star Fox 64. The 3DS remake of said title is available in stores now. The Nintendo World Report Staff sat down and expressed which game they thought was the best.
Pedro Hernandez, Staff Writer:
"This is a very easy choice for me: Star Fox 64. I have played the original Star Fox on the SNES and while it was a fine game on its own, I wasn't that captivated by it. When Star Fox 64 was announced, I couldn't have cared less about it. I was all about Super Mario 64 and Mario Kart 64. But then after reading all about it on Nintendo Power, then receiving the infamous Star Fox 64 promo video, I was excited. It looked a lot of fun. I borrowed a friend's copy alongside the Rumble Pak, and I was sold. I loved, loved, LOVED the cinematic presentation, the use of voices and the smooth as butter gameplay. That's when I figured out why I had loved Star Fox 64 when I was disenchanted a bit by Star Fox on the SNES.
To me, Star Fox was a very well made proof of concept game. It was all about getting the 3D graphics to work on the SNES. They did work, but the game was too choppy and slow for me. Star Fox 64, on the other hand, had the right technology to pull everything off. It moved very fast, and thanks to the N64 joystick, controlling the Arwing was a dream. Not only that, the advanced graphics helped defined the game world MUCH better. In the SNES games, all you got were gray polygons. They were impressive to see running on SNES hardware, but they didn't attract me towards the game world. Star Fox 64 gave us very creative, cool and even haunting levels that showed off the designer's imaginations in a fantastic manner. The voice acting, while now cheesy and silly, really did add a dynamic sense of adventure to it all. Hearing the characters comment on your moves was really awesome, and created some unforgettable lines (DO A BARREL ROLL!).
I can respect how Star Fox is beloved by many, but for me my heart, soul and money is on Star Fox 64 as being the absolute best in the series. Star Fox definitely got the train rolling, but Star Fox 64 polished it to a near perfect sheen, and I can't wait to play the 3D remake one of these days."
Neal Ronaghan, Director:
"I've always been a Star Fox SNES kind of guy, but my recent extended play time with Star Fox 64 3D is opening my eyes up to the greatness of the 64 version. I'd say this debate is more about which game is more awesome, since both games are undeniably great on their own.

The cinematic presentation of Star Fox 64 is nice, but the music in the SNES game is sublime. It's one of those games that I sometimes want to play just because of the music. And it's not just the music, it is the sound design, too. The patented "good luck" is delightful, and I adore the Animal Crossing-esque gibberish.
The rhythm and flow to the SNES version feels, in my opinion, more focused. I feel like the levels in that game are more puzzle-like in nature, despite being scrolling levels. If you know what you're doing, you can wipe out every enemy on a level skillfully. You can kind of do the same in Star Fox 64, but the grand scale seems to distract from the precision."
Matthew Walker, Japan Correspondent:
"I won the Star Fox Weekend contest at my local Toys R Us. Played the hell out of the first two levels practicing to get perfects on them for it. Still have the bomber jacket I won somewhere. Also bought one of the carts from Nintendo Power, which I also still have."
Nate Andrews, Previews Editor:
"Like I mentioned recently, my history with the series began with Star Fox 64, and I'd almost go as far as to say it ends there, too. I'll fully and graciously acknowledge the importance and precedence of the first game -- and the second game, while I'm at it. Seeing that level of visual fidelity occupy the same system space as a host of traditional 2D games still registers as kind of amazing to me, even if look was a little rough around the edges, so to speak.
But it's Star Fox 64 that I found first, and so it's Star Fox 64 I stand by. It caught me at a time when even the simplest of games could wow me with its images and concepts, so it should come as no surprise that Star Fox 64 nearly blew my young mind. The lighthearted stream of adventure and space operatics, along with the visual depth and overall scope, drew me in like few other games had or would. By the time I traced my way back through the roots of the series to the starting point, there was really no way it could've eclipsed my experiences with 64. I could see the influential, unrefined concepts that eventually grew into the game I loved, and how impressive they must've been originally. There was plenty of room for respect, but no possibility for genuine attachment."
Josh Max, Staff Writer:
"Actually, the first video game I ever owned was Star Fox 64. When my father bought a Nintendo 64, he also bought Star Fox 64 and Goldeneye. Needless to say I latched on to Star Fox 64 like a koala to a eucalyptus tree. I was honestly overwhelmed by the sheer magnitude of the game. My brother and I beat the game so many time that we got to a point where we just wanted to see how many different ways there are to get to Venom.
I had played Star Fox on the SNES before, but nothing will compare to the first time when I played Star Fox 64. I realize this may make me slightly biased, but I don't care. The game made me laugh, feel awesome and scream all at the same time. And hell, I still quote Star Wolf off handedly sometimes. Why? Because "I can't let you do that, Star Fox," still sounds bad ass as hell, even after 14 years."
Zachary Miller, Features Editor:
"I love Star Fox on the SNES. It's really the best Star Fox game, bar none. I got hooked on it as a lad in Providence Hospital, back when they had a portable gaming tower. One of the games was Star Fox, and I played the EFF out of that game. Were there bad things about the game? Sure, the pop-up was pretty terrible, but it was so colorful, and the music is amazing. My favorite part, though, has to be the character noises when your wingmen talk, and the super-bass "Good luck" when you start a mission.
I never beat the game, just got to Venom and I don't remember why I wasn't able to beat it. I probably just left the hospital. I still look for the game used in comic shops, but it's actually kind of hard to find. Star Fox 64 is great and all, but in some ways it doesn't look as sharp, the music isn't as memorable, and I just don't have the attachment to it that I do for Star Fox SNES.
Do-do-dum-davin."
Danny Bivens, Japan Correspondent:
"Even though I never owned either game until recently, I borrowed the original Star Fox and Star Fox 64 from my friends more than enough times to become extremely familiar with each game. Both are excellent games and are some of the best titles on their respective hardware. For me, Star Fox on the SNES has always been something special. For a Super Nintendo game, it looked amazing and was unlike anything I had ever seen before. The levels were fun and challenging, the garbled speech had a lot of charm, and the game design as a whole was top notch. The soundtrack, however, was undoubtedly the best part of the game, pumping out some of the most memorable tunes on the SNES.
Star Fox 64 is definitely the more functional game of the two, featuring a better control set up, a more cinematic experience and a smoother frame rate. However, the charm, levels, and music in the original game are something that I will always cherish. Both are great games, but the SNES version is the clear cut winner for me."
And there you have it, folks. Both games are equally loved, and both games stand as both the best games for their respective consoles and perfect examples of innovation in game design. Now, tell us, which game do you like the best? Do you like Star Fox's garbled speech noises and simple graphics or Star Fox 64's more ambitious aesthetic and meme-worthy dialogue?