Stop saying "hardware."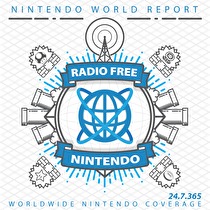 Subscribe via iTunes (Please rate and review, too!)
What's iconic about Mario? What does an alleged-AI think RFN sounds like? Why are there so many skeletons? This, and one more question, are answered in this week's RFN.
That question is about movie-based games.
After a break, we have a bit of New Business. James believes the NSO needs game manuals and that the Fire Emblem Engage DLC was mighty-speedy. Jon is beta testing his future obsession with Diablo IV. Greg finally gets to talk about Doom Eternal. Guillaume has final thoughts on LEGO Star Wars, and thanks our Talkback Heroes.
Just a reminder: emails go here.
NEXT WEEK is part 1 of RetroActive 52: The Legend of Zelda: The Wind Waker. Comments go here!
Part 2 will be in a few weeks.
This episode was edited by Guillaume Veillette. The "Men of Leisure" theme song was produced exclusively for Radio Free Nintendo by Perry Burkum. Hear more at Perry's SoundCloud. The Radio Free Nintendo logo was produced by Connor Strickland. See what he's up to at his website.
This episode's ending music is April 2014 Music from the Nintendo eShop. It was selected by Greg. All rights reserved by Nintendo Co., Ltd.