SUPER JACKPOT, BAY-BEE!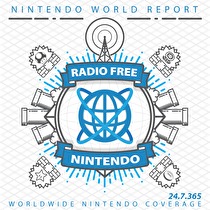 Subscribe via iTunes (Please rate and review, too!)
This is the first episode we recorded in 2023, and the first time we had been together since before Christmas, so getting the band back together had some predictably rocky results. And Jon isn't even back yet!
This week, James kicks off 2023 by steadfastly refusing to talk about the Visual Novel he played over the holidays. RFN's holiday tradition continues into its third year. Will he tell you what the title was? No; just pretend he said he played 13 Sentinels again, and told you it was kick-ass. You should be playing that anyway.
Instead, James wastes everyone's time reviewing The 2022 RFN Top Site Image of the Year Tournament. He made a lot of art to promote the show over the last year, and then hijacked the NWR Twitch account to hold a tournament to select the best one. So yes, he used the podcast to waste your time, talking about how he wasted everyone else's time a week earlier.
Thanks to everyone who came out to help us pick THE GREATEST RFN ART of 2022.

Our Winners:

3. "'Chaotic' Gore MacGala is Not Looking for a Square-Go"
2. "For a Safe and Secure Magic Kingdom"
1. "Mad Whale McCree" pic.twitter.com/XV72RCH98F

— James Jones (@NWR_James) December 30, 2022
He also spent a bunch of time with the Nintendo eShop, and was dumbfounded by how a few companies have taken to "naming" their games like a word jumble. Donald wrote an editorial about the very subject, but James has a solution! This problem is nothing some Machine Learning can't address. Also, the games on the Nintendo Switch Online service are bad, The Peace Keepers in particular.
Guillaume can't shake Pinball FX3, and if I had the ability I would have made a pun about putting the table into tilt here. He also rented Bayonetta 3 and Mario + Rabbids Sparks of Hope. Lastly, he has additional thoughts about playing Mario Kart 8 Deluxe DLC.
Greg closes the first New Business of 2023 with a look at Melatonin. The game, not the sleep hormone. A meditative take on the Rhythm Heaven format, he's got some details so those patiently waiting for another Rhythm Heaven fix can find out of this new Switch game is for them.
After a break, the trio take on a few Listener Mail emails. This week we have two questions about the Mario movie: what were our reactions to the second wave of trailers and how many easter eggs do we expect to see in the film. Our last question asks how, in light of Russia's monstrous invasion of Ukraine, we can have Call of Duty but not Advance Wars. You can force us to make statements on on-going acts of international criminality by sending us an email.
This episode was edited by Guillaume Veillette. The "Men of Leisure" theme song was produced exclusively for Radio Free Nintendo by Perry Burkum. Hear more at Perry's SoundCloud. The Radio Free Nintendo logo was produced by Connor Strickland. See what he's up to at his website.
This episode's ending music is Inside from Sayonara Wild Hearts. Composition by Daniel Olsén. It was requested by Regmcfly. All rights reserved by Simogo AB.