Do worms "score?" Do they score twice?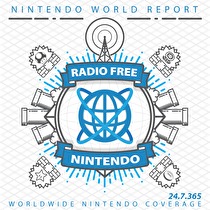 Subscribe via iTunes (Please rate and review, too!)
Another week, another post nobody is going to read. In a way, I think this is a good thing. It's not as if I toil away, crafting a narrative journey to sell you on giving us a couple hours of your time. The good news: since you aren't reading this, you'll be surprised to find that the show is entirely Listener Mail.
That's right, you the entirely hypothetical reader who is feigning surprise, the entire runtime is devoted to your questions. Let's go through them, person who does not exist. We are asked if the Mario Movie is going to feature a Minions-like supporting character to bank on. We are also asked why we never talk about Visual Novels, and it turns out the reasons are pretty simple. Lastly, we put our media executive hats back on to create our 2022 reboot of Captain N.
You can send us your spec scripts here.
This episode was edited by Guillaume Veillette. The "Men of Leisure" theme song was produced exclusively for Radio Free Nintendo by Perry Burkum. Hear more at Perry's SoundCloud. The Radio Free Nintendo logo was produced by Connor Strickland. See what he's up to at his website.
This episode's ending music is Megalomania from LIVE A LIVE (2022). Original composition by Yoko Shimomura.. It was requested by A.G. All rights reserved by Square Enix Holdings Co., Ltd.