There's only three timelines. One involves a fake moustache. It isn't this one.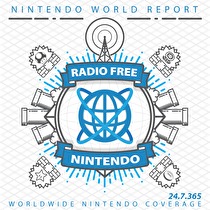 Subscribe via iTunes (Please rate and review, too!)
James is back and kicks-off the show with a retelling from the story of Dr. Metts' wedding, in which Jon is the predictable villain. After an introduction that is in no way whatsoever self-indulgent, he allows Jon to redeem himself with a report on his newfound love of roguelikes, and in this case for Dead Cells. Guillaume is playing the recent re-release of Quake, one of the seminal first person shooters. James has a deep dive on the somewhat shallow Indie World title Islanders. Lastly, Greg concludes New Business with final thoughts on Axiom Verge 2 before advising you go watch NWR's documentary on Star Fox Command.
After a break we tackle a trio of Listener Mail. This week we pad the Switch's launch line-up, excoriate bad endings, and play a dumb Amiibo trivia game. You can send us your quizzes via the inbox.
RetroActive number 50 is at hand. Little King's Story's time will soon follow. Post comments here.
This episode was edited by James Jones. The "Men of Leisure" theme song was produced exclusively for Radio Free Nintendo by Perry Burkum. Hear more at Perry's SoundCloud. The Radio Free Nintendo logo was produced by Connor Strickland. See more of his work at his website.
This episode's ending music is Fox's Forgotten Love, Krystal from Star Fox Command. Composition by Hajime Wakai. It was selected by Greg, inspired by our "Oops All Star Fox" agenda. All rights reserved by Nintendo Co.; Ltd.