God Slayer is such a better name.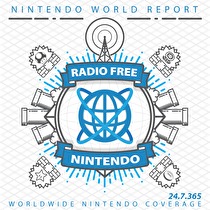 Subscribe via iTunes (Please rate and review, too!)
It's time for our RetroActive on Crystalis, the Zelda-like NES RPG from SNK. Luckily, we're joined by RFN alumnus, and Crystalis mega-fan, Jonny Metts. This is over two hours of pure Crystalis discussion. We touch on: the big themes, the strange text, the frenetic combat, and a very stupid puzzle involving eyeglasses.
Buckle-up and enjoy, and if you haven't played it, Crystalis is available on the SNK 40th Anniversary Collection or the NES Online Games. Give it a go!
As always, you can send us your questions here.
This episode was edited by Guillaume Veillette. The "Men of Leisure" theme song was produced exclusively for Radio Free Nintendo by Perry Burkum. Hear more at Perry's SoundCloud. The Radio Free Nintendo logo was produced by Connor Strickland. See more of his work at his website.
This episode's ending music is Ending Theme from Crystalis. Composition by Yoko Osaka. It was selected by Greg. All rights reserved by SNK Corp.