A shorter episode for the long week-end.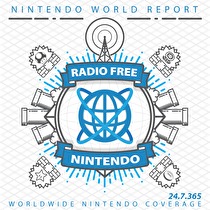 Subscribe via iTunes (Please rate and review, too!)
As a long weekend approaches, half the RFN team has already shut up shop, leaving Guillaume and Greg to channel the podcast's shorter, two-person show roots as they provide some New Business topics in the wake of last week's Listener Mail blowout.
Super Smash Bros. Ultimate version 3.0 kicks off the show, as Greg takes his first journey into the world of Persona (besides watching P5A) with eleven songs drawn from four different entries in the series to go with the (accordingly colour-coded) Mementos stage, and of course the newcomer himself, Joker. There's also the game's new modes and updated functionality to discuss, though Greg was too wary of an impromptu reunion with his ancient nemesis BJ to have sampled user-created Smash levels at this early juncture.
Next, Gui has both single player and co-op impressions of the demo for the upcoming BOXBOY! + BOXGIRL!, and the early signs are good for Quby's HD debut. Before the show wraps up, the New Business carousel also takes us through initial impressions of Konami's Gradius-heavy Arcade Classics Collection, reactions to the final line-up of next month's Castlevania Collection (Kid Dracula!), and a belated look at the first Dragon Quest Builders on Switch ahead of its sequel's release in July.
Don't forget: our next RetroActive is underway with The Legend of Zelda: Spirit Tracks for DS/Wii U Virtual Console. Play along and share your thoughts in our dedicated NWR forum thread here or by sending us an email.
This episode was edited by Guillaume Veillette. The "Men of Leisure" theme song was produced exclusively for Radio Free Nintendo by Perry Burkum. Hear more at Perry's SoundCloud. The Radio Free Nintendo logo was produced by Connor Strickland. See more of his work at his website.
This episode's ending music is Clock Tower from Kid Dracula for the Game Boy, to coincide with Kid Dracula news and the Game Boy's 30th anniversary).