Radio Free Nintendo did two segments during the 2019 Telethon. I say that, but really we did our 2019 predictions and then Jon and James had a fever dream.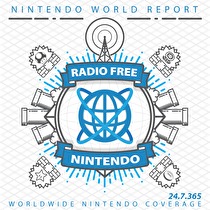 Subscribe via iTunes (Please rate and review, too!)
This week was the 9th Annual NWR Telethon in support of Child's Play. We hope you were able to join us for the 14 hours of "content." If you weren't, we have a treat for you. We've collected the two RFN-adjacent segments and stitched them into an "Episode."
We kick the show off with our long-delayed, but never accurate, 2019 predictions. How did Nintendo's sudden announcement of Metroid Prime 4's reboot impact our accuracy? Not at all.
After a break, we flash forward 12 hours in our telethon to New Business. J&J's New Business, from January 2021. What's gaming like two years from now? How has the show evolved? What's the fate of our intrepid editor? All this and more will be revealed, through the haze of exhaustion and idiocy.
As always, you can send us your questions via the inbox.
This episode was edited by James Jones. The "Men of Leisure" theme song was produced exclusively for Radio Free Nintendo by Perry Burkum. Hear more at Perry's SoundCloud. The Radio Free Nintendo logo was produced by Connor Strickland. See more of his work at his website.
This episode's ending music is Battle ~ South Valley, from Stella Glow. It was selected by James. All rights reserved by Sega Games Co., Ltd.