I prefer au naturel.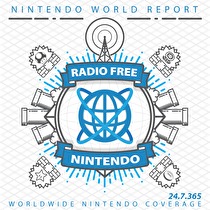 Subscribe via iTunes (Please rate and review, too!)
Jon is off this week perfecting his Devil's Third Halloween costume, so we're rolling with a trio. In a bid to shake things up, we kick off the show with Listener Mail. We aimed for a Lords of Thunder Round; we ended somewhere much slower. That said, we did manage to knock out five entire emails! This week we catalog our game-breaking bugs, remaster our remaster conversations, put the "New" in Switch, give advice on whether or not to buy retro consoles (yes, even James), and enable the absent Jon Lindemann. You too can write us about your Blood Wake fantasies by sending us an email.
After the break we take on a little New Business. Guillaume is playing Overcooked 2 and he's loving a second installment of the Kitchen of Chaos. It turns out all he needed was more mayhem. James knew what he was getting into with Hollow Knight, and it turns out he was entirely spot-on. "Well-made game" meme aside, it is good but it does just enough to really get under his skin.
More podcast news! Our Super Punch-Out!! RetroActive has been upgraded to a Radio Free Nintendo Episode 600 Live Show! Why? Who cares! Date and times to follow shortly. Start getting your culturally insensitive violence on, and join us for the show! While our focus is on Super, the series as a whole is fair game. You can get a start by posting your thoughts here.
This episode was edited by Guillaume Veillette. The "Men of Leisure" theme song was produced exclusively for Radio Free Nintendo by Perry Burkum. Hear more at Perry's SoundCloud. The Radio Free Nintendo logo was produced by Connor Strickland. See more of his work at his website.
This episode's ending music is Battle Theme, from Final Fantasy Mystic Quest. It was requested by Ben. All rights reserved by Square Enix Co., Ltd.