The most important fact is that Yoshi are water-soluble.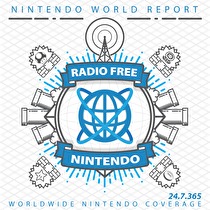 Subscribe via iTunes (Please rate and review, too!)
Two days from the 15th anniversary of its US release, RFN hosted a live RetroActive for Super Mario Sunshine. Most of us toiled away at cleaning up Isle Delfino long enough to disrupt Bowser's bath, and we found that 15 years on we've got a lot to say. The game's place in history, its style, its controls, and even the horrific residents of Isle Delfino who deserve only fire are all hot topics of conversation. We don't just give our thoughts though, because nearly two hours of the show is devoted to listener call-ins. Among the guests is our esteemed former host, Dr. Jonathan Metts, who found time to call us from a drag race and defend his "perfect" review.
A big thank you to everyone who participated in this Retroactive! As always, it was a lot of fun. Except for the Chucksters.
This episode was edited by James Jones and Guillaume Veillette. The "Men of Leisure" theme song was produced exclusively for Radio Free Nintendo by Perry Burkum. Hear more at Perry's SoundCloud. The Radio Free Nintendo logo was produced by Connor Strickland. See more of his work at his website.
The music in this episode is A Secret Course and Staff Roll both from Super Mario Sunshine. They were selected by James. All rights reserved by Nintendo Co. Ltd.