All the children are doing it.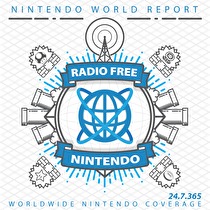 Subscribe via iTunes (Please rate and review, too!)
Rested and refreshed after a week off, the team is delighted to be back together. Predictably, Jon spoils (read: improves) the reunion with his absence. Our go-to Emergency Guest Syrenne McNulty fills in, kicking off New Business with a trio of games. Quick thoughts on Agents of Mayhem are followed by thoughts on Dai Gyakuten Saiban 2, along with an exhaustive look at word salad Layton's Mystery Journey: Katrielle and the Millionaires' Conspiracy. Listen as she systematically deflates James' hype for games in two series he adores. Greg gives us an update on his Splatoon 2 progress, and then dives into Namco Museum. Switch might not have a Virtual Console, but this collection sure is $30. James has a look at another retro collection in Rare Replay, thanks to budding games philanthropist Jon. He's played the first 15 years of Rare's legacy, and it's weird. Best Maze Game 1984. Guillaume concludes New Business on a shady note, trying to sell 1-2-Switch to children.
After the break it's time for Listener Mail. Just two questions this week; we discuss what features we'd like to see in the Switch Fire Emblem, and what platformers we'd like to see come back, Sonic Mania style. You can ask us how we want to feel the magic user by sending us an email.
ATTENTION: We will be recording our RetroActive for Super Mario Sunshine LIVE on Thursday, August 24 at 9 PM Eastern. We'll be in the NWR Discord and taking call-ins. Check back soon for the link to the stream. We hope to see you there!
This episode was edited by Guillaume Veillette. The "Men of Leisure" theme song was produced exclusively for Radio Free Nintendo by Perry Burkum. Hear more at Perry's SoundCloud. The Radio Free Nintendo logo was produced by Connor Strickland. See more of his work at his website.
This episode's ending music is Dam from GoldenEye 007. It was requested by Cooper. All rights reserved by ???