Please reorient your life to Nintendo's schedule, lest we deny ourselves this transformative opportunity.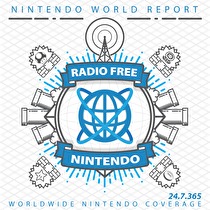 Subscribe via iTunes (Please rate and review, too!)
Splatoon 2 is out, but you know that since many of you are probably playing it as you listen to this. That said, there are other games to talk about, and this week Guillaume starts off New Business with Death Squared. The unexpected star of Gui's social calendar, the co-op puzzle game about exploding boxes turned out to be a surprise blast. Jon turns up the anime with Raiden V for Xbox One. This scrolling shooter mixes classic Raiden game play with absurd presentation; James is smitten. James, Greg, and Gui are all deep in Splatoon 2. A lot of the talk is about things the crew is surprised weren't changed in the sequel, and talk turns to the seemingly-unplayable Salmon Run. James is full of hot takes; feeling unfulfilled just recounting an...unfortunate stream, he also finds time to badmouth completely fictional characters for their vapidness. Truly, times have been tough on him.
After the break it's time for a couple of Listener Mail questions. First up the crew is asked to pick a game for a remake à la Metroid: Samus Returns. The crew rambles off a list of impossible suggestions, furtively searching for the one game that can prevent the unpreventable. Alas, history has already made it clear that they've created the circumstances that will lead to Super Mario Sunshine DX. The second email asks what Sony and Microsoft can learn from Nintendo. No, this isn't another multiverse question. You can ask us how to show cars at your stage show by sending us an email.
RetroActive has always been about summer-time fun. Prove me wrong. In that spirit, this time we're taking a look at Super Mario Sushine for the GameCube. We'll be having our feature conversation in mid-August, so get started and contribute your thoughts to our talkback thread so we can use them on the show.
This episode was edited by Guillaume Veillette. The "Men of Leisure" theme song was produced exclusively for Radio Free Nintendo by Perry Burkum. Hear more at Perry's SoundCloud. The Radio Free Nintendo logo was produced by Connor Strickland. See more of his work at his website.
This episode's ending music is Theme from Professor Layton and the Unwound Future/The Lost Future. It was requested by Aero. Composition by Tomohito Nishiura. All rights reserved by Level-5 Inc.