With a combined 500 hours under our belts, we're finally ready to talk The Legend of Zelda: Breath of the Wild.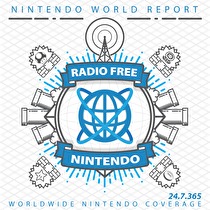 Subscribe via iTunes (Please rate and review, too!)
We've been exploded, murdered by Dr. Who enemies, electrocuted, threatened by gods, burned alive, frozen solid, stranded at sea, crushed, smashed, bashed, and stomped. It's the absolute best. All four of us Studs of Studwork loved The Legend of Zelda: Breath of the Wild, despite the litany of disasters we've experienced.
It's finally time for the Breath of the Wild spoilercast, as we spend two full hours discussing its design, world, characters, and our own stories of heroism and failure. Enjoy.
If you want to hear our hot takes on last week's Nintendo Direct, you can hear them here.
As always, you can drop your own hot takes in our inbox.