We break down yesterday's Nintendo Direct and give our opinions on ARMS, Splatoon 2, sexy Pikmin, and our efficacy as bank robbers.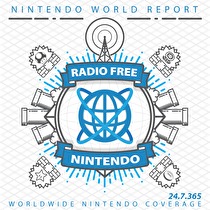 Subscribe via iTunes (Please rate and review, too!)
Once again we prove that RFN is part of a larger worldwide conspiracy by having a Nintendo Direct "coincidentally" line up with our recording day. And while we usually dislike providing the unwashed masses with anything but disinformation, half-truths, and propaganda, we went against our worst intentions and sprung into action to get this podcast up the next night. Now excuse us as we return to our manipulation of the world economy.
Speaking of manipulation, Nintendo played us all like a fiddle and got us to tune in to their broadcast yet again. Fortunately this one was jam-packed with information provided at breakneck speed, and we go through it all with our usual rancor. We touch on what games stood out to us, our feelings on Splatoon 2 and ARMS, our frothing demand for Monopoly increasing, Kirby, Pikmin,and Payday 2. We also breathe a collective sigh of relief at Switch docks coming into stock, banana Joy-Cons, and finally having a place to store your AA batteries. You can store your batteries with us by sending us a friendly email.
Stay tuned for our Legend of Zelda Spoiler-Cast, later this week.
This episode was edited by James Jones. The "Men of Leisure" theme song was produced exclusively for Radio Free Nintendo by Perry Burkum. Hear more at Bluffs Custom Music's SoundCloud. The Radio Free Nintendo logo was produced by Connor Strickland. See more of his work at his website.
This episode's ending music is Yogurt Yard from from Kirby and the Rainbow Curse. All rights reserved by Nintendo Co., Ltd..