We've got reactions to Zelda's huge world, a follow-up on Wii U's health, and lots of new games!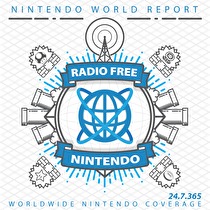 Subscribe via iTunes (Please rate and review, too!)
We are four this week, and Jon starts the show with a bang for a long discussion of the newest Legend of Zelda for Wii U footage. New Business begins in earnest with Jonny's first impressions of Xeodrifter for 3DS, plus a catch-up with Puppeteer, Sony's mouthy 2.5D platformer. Guillaume tries a demo for Shapes of Gray, coming later to Wii U, and he also gains a belated appreciation for Mario Kart 8. Before the break, James takes just a few minutes to report on the game he just couldn't resist, Phoenix Wright Trilogy.
We have a true feature segment for you this week, as a piece of pre-emptive Listener Mail and the timely release of NPD sales data for November provide the perfect opportunity to revisit one of our most famous episodes on its first anniversary. We're brutally honest about the situation, as always, but things really do look better these days. There will be more variety next time, so please write an email about any old thing!
This episode was edited by Guillaume Veillette. The "Men of Leisure" theme song was produced exclusively for Radio Free Nintendo by Perry Burkum. Hear more at Bluffs Custom Music.