We had to record just hours before Smash Bros. launched on Wii U, but there are still games to discuss and emails to be answered.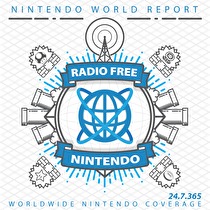 Subscribe via iTunes (Please rate and review, too!)
We're back with more games this week, and it's also time to catch up on Listener Mail! LET US BE THE TRUE SOUNDTRACK TO YOUR SUPER SMASH BROTHERS FOR WII U EXPERIENCE.
James is first on New Business with a few thoughts on I've Got to Run: Complete Edition, just released on 3DS by a friend of the show. He's also befuddled by the Virtual Console edition of Pokemon: The Trading Card Game, a digital version of the notoriously popular card game that was originally made for Game Boy Color. Jonny finally scratches Call of Duty: Black Ops 2 from his backlog, though not with out some grenade troubles. He also celebrates the release of a new Dragon Age by trying the first game... only five years late! The elder Jon is no less far afield with his thoughts on the latest World of Warcraft expansion, Warlords of Draenor. Yes, we actually let me talk about an MMO. You can't let that energy build up too much, or he might explode. Guillaume rescues this barely relevant segment with his impressions of Tengami, a pretty but very short game from the Wii U eShop, and that also leads us to ponder how Kirby and the Rainbow Cure might deal with the GamePad touch screen. He also tells us about Squids Odyssey, a lovely hybrid of Fire Emblem and billiards(?) that actually supports cross-buy if you live in Europe.
Listener Mail returns after a featured spot on the telethon, and we have a lot to discuss this time around. First is a look at Super Mario Bros. 2's legacy and whether we'll ever see a true sequel to this outlier of gaming's royal franchise. We also consider Konami's recent approach to Castlevania and whether that series has a future, officially or not. Next is a lengthy discussion of how interactivity, as the key artistic quality of video games, is expressed in criticism and pop culture. Just to bring us back to (alternate) reality, the episode concludes with a lightning round of questions about the Majora's Mask remake coming next year to 3DS.
We'll have some kind of Smash Bros. coverage for you next weekend, so let us know what you think of Sakurai's latest (or any other topic) by sending an email for the podcast!
This episode was edited by Jonathan Metts and James Jones. The "Men of Leisure" theme song was produced exclusively for Radio Free Nintendo by Perry Burkum. Hear more at Bluffs Custom Music.