This week's episode is overloaded with brand new games and a brand New 3DS.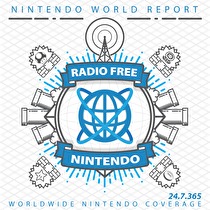 Subscribe via iTunes (Please rate and review, too!)
Last week's episode was a big one for us, but we promised at the end to come back with an earful of games discussion and a look at the New 3DS hardware... so that's exactly what you get! New Business is slam-packed with new and/or interesting game, including Guacamelee on Wii U, the charming Fez, Layton x Wright, Sherlock Holmes in Dai Gyakuten Saiban, Azure Striker Gunvolt, and yes, even Destiny. There's something for everyone in this lineup!
A full-length Listener Mail segment gives a chance to chat about the New 3DS models -- finally! We also consider which older 3DS games could benefit from the new hardware. The last email forces us to look at Ubisoft's slow, maybe irreversible retreat from Wii U support after crafting one of the best launch titles. As always, we love hearing from you and would like to talk about topics of your choosing, so step right up to that email form!
This podcast was edited by Guillaume Veillette.
Music for this episode of Radio Free Nintendo is used with permission from Jason Ricci & New Blood. You can purchase their newest album, Done with the Devil, directly from the record label, Amazon (CD) (MP3), or iTunes, or call your local record store and ask for it!
Additional music for this episode of Radio Free Nintendo is copyrighted to Nintendo and is included under fair use protection.