A good friend joins us for the first time, even as Jonny exits halfway through. We still get to talk Mario, Milon, more Rusty, and answer your emails!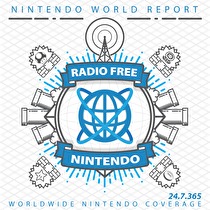 Subscribe via iTunes (Please rate and review, too!)
With Gui still on vacation in Boston, we finally bring on a good friend who somehow never did our show before this week -- Mr. Scott Thompson from NWR Connectivity! He goes off-topic immediately (in true RFN fashion) with Mercenary Kings on PS4, a game by the creators of another game involving Scott (Pilgrim), and this one pays homage to Metal Slug and Contra, with various modern twists. Somehow we also get on the topic of Jon's secret past as a game "developer" and his well-hidden credit in one of the biggest games of the past generation. Scott also brings us back to the topic of Rusty's Real Deal Baseball, now that most of us have played a lot more of the game. Final opinions are mixed, but there's no doubt it has been one of the most intriguing original releases from Nintendo in recent memory. Jon is still busy with his move and hasn't had time to play much, but he admirably supports New Business with a data integrity report on his refurbished 3DS, minus the cherished Milon's Secret Castle. He also leads us into a brief but fun discussion of Super Mario Bros. 3, now available on almost every Nintendo platform ever released. Jonny had to check out around this time due to illness, but James presses onward with his impressions of Half-Minute Hero 2 on Steam, which should appeal to many Japanese role-playing fans who'd like a faster-paced version of the familiar experience.
The three remaining crew members press on with three emails from listeners. First off the crew speculates on what DLC plans Nintendo has for the upcoming duo of Smash Bros. titles. Next up, a brave soul asks a crew of spurned former PAX panelists how to get a PAX panel. Lastly, the inevitable email comes: "Is the Wii U a bigger failure than the Virtual Boy."
Please keep feeding the RFN mail bag with your great questions and comments! Next week, we plan to discuss Goldeneye 007 (Wii) for our latest RetroActive feature, so be sure to play online with the NWR crew and your fellow readers/listeners by adding your code and meeting up for online matches in our handy forum thread. This game goes offline in just a few weeks, so take the opportunity now, while you still can!
This podcast was edited by Jonathan Metts and James Jones.
Music for this episode of Radio Free Nintendo is used with permission from Jason Ricci & New Blood. You can purchase their newest album, Done with the Devil, directly from the record label, Amazon (CD) (MP3), or iTunes, or call your local record store and ask for it!
Additional music for this episode of Radio Free Nintendo is copyrighted to Nintendo and is included under fair use protection.