This week we look at games built on terrible ideas, license games that don't follow their license, and Layton. After the break we discuss topics ranging from Nintendo's marketing strategy for major events to Mario Street Basketball.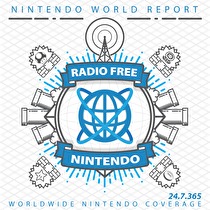 Subscribe via iTunes (Please rate and review, too!)
Dr. Metts took the week off, leaving the show in James' semi-capable hands. To fill the empty chair we're pleased to be joined by Kim Keller. As the guest, she leads off New Business with her thoughts Professor Layton and the Azran Legacy and LEGO the Movie the game. Next up, Jon tries his hand at Nintendo Power subscription scam Milon's Secret Castle. James has an update on the rhythm/blacksmithing/RPG Weapon Shop de Omasse before experiencing the miracle of fatherhood with the confusing and unsettling demo for the upcoming 3DS JRPG Conception II. Lastly, Gui has some thoughts on the implementation of multiplayer in Kirby's Epic Yarn and Pokémon catching in Pokémon Trozei.
Our second segment is a collection of an unusually on-point listener mail questions. First we examine Nintendo's self-induced exile from major public events, and attempt to predict their plans for this year's E3. After that we unfreeze former NWR Japan Corespondent James Charlton and help him get caught up on gaming from the last generation. Our third email is yet another appraisal of the slow trickle of games to the Wii U Virtual Console and what, if any, role the Wii Mode can provide in filling that void. Lastly, we discuss the future of Nintendo characters in licensed sports titles.
We can't do the listener mail segment without you, so please send us your thoughts and questions.
We are also pleased to announce the winner of our RetroActive poll: Goldeneye. Head over to the discussion thread to arrange online matches with other listeners. We'll be planning a Wi-Fi Night to play along with all of you, so stay tuned for those details.
This podcast was edited by Guillaume Veillette.
Music for this episode of Radio Free Nintendo is used with permission from Jason Ricci & New Blood. You can purchase their newest album, Done with the Devil, directly from the record label, Amazon (CD) (MP3), or iTunes, or call your local record store and ask for it!
Additional music for this episode of Radio Free Nintendo is copyrighted to Nintendo and is included under fair use protection.