You asked for predictions, so here we go!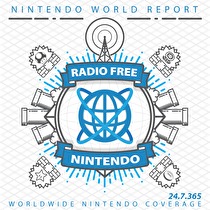 Subscribe via iTunes (Please rate and review, too!)
First off, no we didn't talk about December sales data. It was still rolling out during recording time, and maybe there's not much left to say anyway until Nintendo announces a concrete response. So instead, we kick off this packed episode with a big slug of New Business. Jon brings our first coverage for Call of Duty: Ghosts, and Jonny checks out Two Tribes' RUSH for the Wii U eShop. Gui looks back to Ace Attorney Investigations: Miles Edgeworth, while James peers deep into the well of Persona 3. Going back around, Jonny also tries the new Chibi-Robo demo, and Gui tries Spin Six from the current Club Nintendo download rewards.
Part Deux is a return to Listener Mail, and the first letter specifically asks for fresh 2014 predictions, so get ready for wrongness. We also discuss the history and adoration of game overworlds, get over our heads in the new Chinese console market, and ponder how Nintendo could match Sony's upcoming Playstation Now streaming service.
At the end of this episode, we announce that RetroActive Live will occur NEXT WEEKEND, on Saturday, January 25th. Specific time to come soon, but it'll be in the early/mid afternoon for our U.S. listeners -- and yes, Greg will be there to talk to YOU about F-Zero X and GX. Play either or both and bring your thoughts to this special live event! We'll have a page set up with the audio stream, chat room, and other useful info, so check back at NWR later this week for all the details.
This podcast was edited by Guillaume Veillette.
Music for this episode of Radio Free Nintendo is used with permission from Jason Ricci & New Blood. You can purchase their newest album, Done with the Devil, directly from the record label, Amazon (CD) (MP3), or iTunes, or call your local record store and ask for it!
Additional music for this episode of Radio Free Nintendo is copyrighted to Nintendo and is included under fair use protection.