Bravely Default blows our minds, but not enough to further delay our Top 5 Games of 2013!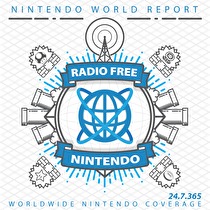 Subscribe via iTunes (Please rate and review, too!)
Your four partners in gaming crime are here to celebrate video games for another week! The big story of late is that big, unique demo for Bravely Default. Jonny and James tag up to get very deep, very detailed on this enticing preview of the first huge 3DS release of 2014. If you have no interest at all, this would be a good opportunity to use our chapter system to skip ahead, because we actually spend the bulk of New Business just on this demo! Following is a nice early look at Jon's impressions for the new Zelda, which (like most sane people) he really enjoys. Gui wraps up with his thoughts on a Retro Game Master (Game Center CX) DVD set received for Christmas. It's been a while since we have discussed this unusual and thoroughly fun Japanese TV series, which was the basis for the beloved DS anthology called Retro Game Challenge.
Jon is back in business this week, so we took the opportunity to knock out our annual tradition of listing each person's favorite Nintendo games of the previous year. Despite an uneven year for the company's overall fortunes, we managed to pull together very diverse, very personal lists with no pre-coordination at all. If you've been hankering for more positivity on the show, this segment should do the trick!
We'll probably do a few predictions for the new year on the upcoming episode, as well as catch up on your Listener Mail. And don't forget to be playing F-Zero X and GX -- emotional support for Story Mode can be sought in the RetroActive forum thread!
This podcast was edited by Guillaume Veillette.
Music for this episode of Radio Free Nintendo is used with permission from Jason Ricci & New Blood. You can purchase their newest album, Done with the Devil, directly from the record label, Amazon (CD) (MP3), or iTunes, or call your local record store and ask for it!
Additional music for this episode of Radio Free Nintendo is copyrighted to Nintendo and is included under fair use protection.