Everything is back to normal. Almost.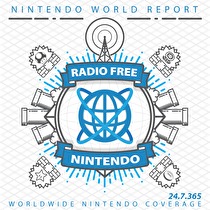 Subscribe via iTunes (Please rate and review, too!)
The biggest news this week is the return of our intrepid host, Dr. Jonathan Metts. For the first time in a while, things are back to normal... except the fact James' reign of terror and ineptitude continues for one final week, while Jonny warms up. It turns out being a mouse while the cat is back can cause some performance anxiety.
Our return to normalcy begins with New Business. James kicks it off by breaking both of last week's new business vows: by talking about Valkyria Chronicles DLC and Wonderful 101. Jonny's triumphant return to New Business comes in the form of Nintendo-inspired Steam titles: Binding of Isaac, Dragon Fantasy Book 2, and Super House of Dead NInjas. Jon moves into the Wii U generation with New Super Mario Bros U. Lastly, Gui concludes New Business his closing thoughts on Shin Megami Tensei IV and its completely user-unfriendly sidequest system.
After the jump, Jonny recaps the harrowing experience of living through a flood and what he's been up to for the last couple of weeks. We conclude the show with a traditional banquet of listener mail. First up is a serving of 3DS ergonomics and our entree is the hypothetical: what kind of game would you make with GTAV's budget.
Next week we return to normalcy, which means we need listener mail. Send us your questions, complains, condolences, and concerns.
This podcast was edited by Jonathan Metts and Guillaume Veillette.
Music for this episode of Radio Free Nintendo is used with permission from Jason Ricci & New Blood. You can purchase their newest album, Done with the Devil, directly from the record label, Amazon (CD) (MP3), or iTunes, or call your local record store and ask for it!
Additional music for this episode of Radio Free Nintendo is copyrighted to Nintendo and is included under fair use protection.