Curtdogg is in the house for this brisk and really fun episode of RFN.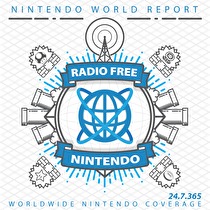 Subscribe via iTunes (Please rate and review, too!)
Hopefully you enjoyed the surprise NFL preview last week, but either way, RFN is back to almost-normal and on track for our upcoming milestone and even a fourth-annual telethon down the road. In this episode, we do unfortunately lack Jon but have an extremely capable substitute in Curtis Bonds, one of our most effusive new staff writers. Look out for his next live gaming stream at the NWR Twitch channel.
New Business could have gone for hours with two week's worth of game catch-up, but we focused on big hitters like DuckTales Remastered, Mass Effect 3: Special Edition, Kirby's Dreamland 2, Romance of the Three Kingdoms IV, Steamworld Dig, and Mario Golf (GBC).
Listener Mail is bulging with great questions, so much that we never seem to catch up on all the ones we'd like to discuss on the show. This week's batch covers Wii U curiosity Spin the Bottle, the best way to introduce young children to classic games, and the nitty-gritty details of putting GameCube on the Wii U Virtual Console. Continue the email onslaught!
Lastly, we ask you to please continue playing Pandora's Tower and discussing that game in its special RetroActive forum thread -- we'll be pulling quotes for the podcast feature in just a couple more weeks! There are lots of great deals on the game right now, and it's definitely not too late to join the conversation.
This podcast was edited by Guillaume Veillette.
Music for this episode of Radio Free Nintendo is used with permission from Jason Ricci & New Blood. You can purchase their newest album, Done with the Devil, directly from the record label, Amazon (CD) (MP3), or iTunes, or call your local record store and ask for it!
Additional music for this episode of Radio Free Nintendo is copyrighted to Nintendo and is included under fair use protection.