Greg Leahy returns from exile in an off-topic sports discussion with Jon and James.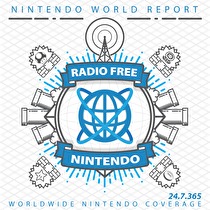 Subscribe via iTunes (Please rate and review, too!)
NOTE: There is no video game discussion on this week's episode. Since both Jonny and Guillaume were out this week, James, Greg, and Jon decided to indulge themselves and take the opportunity to record an NFL "sportscast". If you have no interest in NFL football, you can look forward to next week's episode when our regular content will resume.
With both Jonny and Guillaume taking the week off, we could have opted to forego having a show this week. But that's just not our style. Instead, the rest of the crew was able to entice Greg Leahy to return for a one-night-only engagement. The only topic that could draw the king out of his self-imposed exile? NFL football, of course.
In this episode we break down each division, giving our thoughts on each team and our picks for division winners. We then predict wild card teams, conference champions, and the winner of the Super Bowl.
Do you agree with our picks? Do you think we know what we're talking about? Do you even care? Find out in this rollicking roller-coaster ride of pigskin prognostication.
Just don't say we didn't warn you. Please understand.
This podcast was edited by Greg Leahy.
Music for this episode of Radio Free Nintendo is used with permission from Jason Ricci & New Blood. You can purchase their newest album, Done with the Devil, directly from the record label, Amazon (CD) (MP3), or iTunes, or call your local record store and ask for it!
Additional music for this episode of Radio Free Nintendo is copyrighted to Konami and Koei Tecmo, and is included under fair use protection.