We close out our podcasts from the show with one more interview, plus a series of one-on-one conversations with the NWR staff.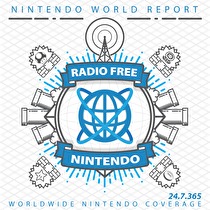 Subscribe via iTunes (Please rate and review, too!)
For our last episode recorded at E3 2013, we have a string of short clips, most recorded on the final day of the show. But first, there's an interview with Samu Asada and Tyrone Rodriguez, the developer and publisher of 1,001 Spikes. It's coming to Wii U and 3DS later this year, and this super-difficult, retro 2D action game might be worth keeping on your radar. The remainder of the episode consists of Jonny's E3 wrap-up chats with Jared, Neal, Andrew, Justin, Guillaume, Alex, Kimberly, and TYP. Find out what these NWR staff members thought of E3 in the final moments of this year's show.
We'll be back next week with the regular format and your trusty RFN crew. Help us pick apart the true meaning of E3 by sending in your own questions and analyses!
If you haven't already heard it, be sure to check out Jonny's guest appearance on Weekend Confirmed with Garnett Lee, Jeff Cannata, John Davison, and many others!
This episode was edited by Jonathan Metts.