The entire "away team" talks about Nintendo's main offerings, and Jonny talks to one of the highly qualified developers of the new Metroid-style Batman game for 3DS.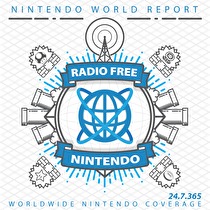 Subscribe via iTunes (Please rate and review, too!)
At the end of a very long first day, the E3 away team gathered at TYP's home to discuss the biggest games from Nintendo. As much as we were frustrated by Nintendo Direct early that morning, playing the games themselves is naturally a more satisfying and exciting experience. We did observe some pitfalls, though, and there are some overall evaluations of the lineup as well. Nevertheless, if you're lacking for positive perspectives on Nintendo at this year's show, our comments on Super Mario 3D World, Pikmin 3, Bayonetta 2, etc. will surely help.
Following that roundtable of impressions, we've got a brief interview from the floor with Jack Mathews of Armature Studios. They are bringing the Arkham series to 3DS, complete with non-linear, exploration-based, ability-gated gameplay and the hard-hitting combat that recent Batman games have made famous. In short, it's a 2.5D Metroid-style Batman game on Nintendo's handheld, created by some of the top minds behind the Metroid Prime series. Keep an eye on this game!
This episode was edited by Guillaume Veillette.