Every game protagonist has amnesia, including our hero in Ys Book I.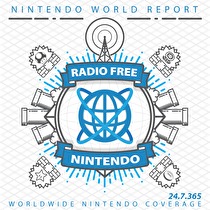 Subscribe via iTunes (Please rate and review, too!)
With Jon packing for his big move, we welcome Alex Culafi to the show this week for some help with RetroActive. But first, New Business! Guillaume splooges all over Etrian Odyssey IV, which might be the first (or second) great RPG for 3DS. Alex follows with another brand new 3DS game, Castlevania: Lords of Shadow - Mirror of Fate. He likes it, but that doesn't necessarily mean everyone will. Jonny continues the handheld kick with raves for Gravity Rush, one of the few must-buy Vita games (which he didn't even need to buy). James caps off New Business with some thoughts on the DLC and long-term appeal of Fire Emblem Awakening (which Jonny just restarted on Casual mode).
After the break, we get started on RetroActive with an unexpectedly rich discussion of the game's first part, Ys Book I. (What, you've never played or seen Crystalis?) Opinions and forum comments are strikingly diverse, but the one thing we can all agree upon is that you should play Ys Book I (if only to experience the significant progression between it and Ys Book II, which we'll talk about in a couple of weeks). It's definitely not too late to start playing along -- and if you do, drop some thoughts in the official forum thread!
You'd be forgiven for letting PAX East sneak up this year, as it has on us, but we will indeed be in Boston this coming weekend for the 4th annual RFN live panel. Look for a recording to appear in the subscription feed around the normal time. If you're attending the show, please come by and toss a great question to us during the beefy Q&A portion! Otherwise, beam your equally great question to the show's email account for a future edition of Listener Mail.
This podcast was edited by Guillaume Veillette.
Music for this episode of Radio Free Nintendo is used with permission from Jason Ricci & New Blood. You can purchase their newest album, Done with the Devil, directly from the record label, Amazon (CD) (MP3), or iTunes, or call your local record store and ask for it!
Additional music for this episode of Radio Free Nintendo is copyrighted to Nintendo and is included under fair use protection.