What if, in lieu of a regular episode, some of your favorite RFN hosts sat down to play a game of... Jeopardy?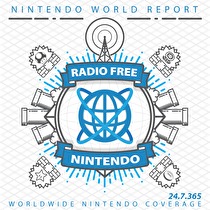 Subscribe via iTunes (Please rate and review, too!)
You ever have a favorite TV show that delays progressing the story by featuring a one-off episode that both ignores and fails to impact the show's continuity entirely? Welcome to that episode of Radio Free Nintendo!
With the crew off for a little summertime R&R, Zach and I thought it might be fun to see if the guys would let us take control of RFN for a week in order to settle a bet once and for all: who is the most Nintendo-savvy of the Free Birds? The only way to do that, of course, is through a game of Jeopardy. So sit back and enjoy as James, Guillaume, and Daan (of the Famicast!) each try to secure the title of King Free Bird.
RFN will return to its regularly scheduled programming next week. If you need more words in your ears before then, you can always check out our other podcasts: Connectivity, the Famicast, and Radio Trivia.
Also, thanks to the boys for letting us take control for a week. In the words of Willard Christopher Smith, "I have got to get me one of these." Also, "WHOO!"
This podcast was edited by Scott Thompson.
Music for this episode of Radio Free Nintendo is used with permission from Jason Ricci & New Blood. You can purchase their newest album, Done with the Devil, directly from the record label, Amazon (CD) (MP3), or iTunes, or call your local record store and ask for it!
Additional music for this episode of Radio Free Nintendo is copyrighted to Nintendo, and is included under fair use protection.