Jon is gone. Jonny is gone. Billy is here. James is in charge. What could go wrong?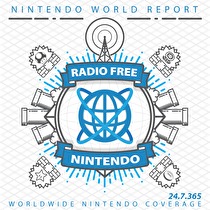 Subscribe via iTunes (Please rate and review, too!)
With Jon still stranded on a beach somewhere, and Jonny lost deep in the heart of NYC, James and Guillaume find comfort in the warm embrace of NWR founder Billy Berghammer.
Billy uses this platform as his chance to reflect on the E3 that was - and to solicit our thoughts on what is widely considered a bit of a disappointing show. He also has impressions from Mario Tennis Open and Gravity Rush. Guillaume hates on Popcap Games, with Billy leading a spirited defense of the EA subsidiary's works, and discusses being the "co" in Super Mario Galaxy's co-star mode. James rounds out new business with a look-back on a Game Boy game from his past, Kid Dracula, a Konami-produced self-parody of Castlevania games.
In listener mail, the trio discuss Nintendo in the world of the $100 million video game, Nintendo in the world of downloadable games, and practical purchasing advice for the RPG-gamer on the go.
As always, we value your input - so write us an email with questions or comments on all things gaming - or not about gaming. We love your mail, so keep sending it.
This podcast was edited by Guillaume Veillette.
Music for this episode of Radio Free Nintendo is used with permission from Jason Ricci & New Blood. You can purchase their newest album, Done with the Devil, directly from the record label, Amazon (CD) (MP3), or iTunes, or call your local record store and ask for it!
Additional music for this episode of Radio Free Nintendo is copyrighted to Nintendo, and is included under fair use protection.