Games, letters, and the new RetroActive poll!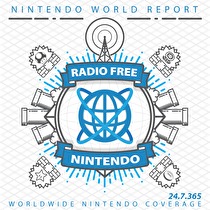 Subscribe via iTunes (Please rate and review, too!)
We start this show with an odd slate of games, starting with Guillaume's latest venture into Zen Pinball 3D (anticipating Marvel Pinball for 3DS) and his recent trips to a "gamer bar" in Montreal. He also played Infamous 2 thanks to PS+, but he has plenty of criticism for the superhero sequel. Jon catches up with the "original" Call of Duty: Black Ops and encounters some truly bizarre bugs in this two-year-old game. Jonny tries and fails to play Tomba, the classic PSone platformer, but he does successfully provide an update on his progress through Kid Icarus: Uprising. James closes the segment with one of his signature review rants on the completely pointless DSiWare puzzle game, Seven Wonders of the World... 2!
In Listener Mail, we continue to churn through the extensive backlog with several excellent questions from the crowd. Topics include MotionPlus on Wii U, the return of Advance Wars, the retro-future of handheld gaming, the industry's health overall, and Pokemon Red/Blue/Yellow on Virtual Console. Send your own emails for next time, please!
Don't forget that we have several awesome t-shirt designs to show your love for Radio Free Nintendo and Connectivity -- check them out! And finally, be sure to take a few moments to vote in the latest RetroActive poll -- Second Chance Edition! Whatever wins, we'll play it and discuss the game on a future episode.
This podcast was edited by Guillaume Veillette.
Music for this episode of Radio Free Nintendo is used with permission from Jason Ricci & New Blood. You can purchase their newest album, Done with the Devil, directly from the record label, Amazon (CD) (MP3), or iTunes, or call your local record store and ask for it!
Additional music for this episode of Radio Free Nintendo is copyrighted to Nintendo, and is included under fair use protection.