After a very long day at E3, we gathered to discuss Nintendo's 3DS presentation, a few handheld demos from around the show, and more third-party games for Wii U.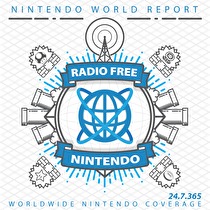 Subscribe via iTunes (Please rate and review, too!)
The longest day of E3 finally gave us a chance to see some upcoming 3DS titles, and those are the focus of this episode along with a few additional Wii U third-party titles. This will be our final episode from the show, but check out Connectivity for even more E3-related podcasts. RFN will return next week with the regular crew and more gaming discussion!
This episode was edited by Jonathan Metts.