We recorded this knee-jerk reaction podcast just minutes after Nintendo's E3 press conference.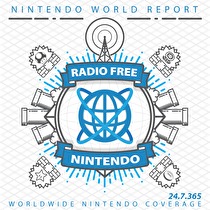 Subscribe via iTunes (Please rate and review, too!)
Opinions don't get much fresher than this, at least in podcast form! We left Nintendo's press conference, headed straight to the E3 media room, and sat down in a corner to record a quick reaction to all the announcements. It wasn't the most thrilling event we've ever seen, but there were many exciting games shown including Pikmin 3 and NintendoLand. Look for another episode coming later today with our first hands-on impressions of these and other games at E3.
This podcast was edited by Jonathan Metts.