Get ready for The Last Story, every Kid Icarus game ever, and the return of Listener Mail in this week's RFN.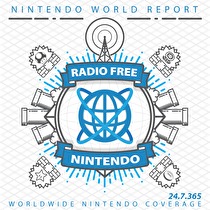 Subscribe via iTunes (Please rate and review, too!)
Jonny couldn't make it to recording this week, so Greg pulls himself up into the RFN host's throne and welcomes back Guillaume Veillette of the Negative World Podcast to round out the crew. After being absent from the first segment last week, James leads off New Business with his final verdict on The Last Story, which is quite positive, but not unreservedly so. Next, Guillaume takes his turn with a duo of Intelligent Systems strategy games, Fire Emblem: Path of Radiance and Advance Wars: Days of Ruin, before he and Jon trade war stories from downloadable HD shmups Soldner-X 2 and Sine Mora. Greg completes the segment by looking at every single game in the 26 year history of the Kid Icarus franchise, starting with early impressions of the new 3DS stunner Uprising before comparing and contrasting the two classic entries that are available on Virtual Console (at least in Europe).
After the break, we reach back into the Listener Mail reserves to once again find a bevy of thought-provoking letters on a broad range of topics, beginning with concern for Wii U's commercial prospects in the absence of a marked technical edge over its competitors. We also answer questions on console/portable preferences, reviewing games that are drastically improved by peripherals, which Nintendo franchises stand to benefit most from DLC, and unusual control schemes that may work but still hinder your experience.
Dr. Metts will be back next week, and we'll return to Listener Mail in the not-too-distant future, so please send in your questions and comments!
This podcast was edited by Greg Leahy.
Music for this episode of Radio Free Nintendo is used with permission from Jason Ricci & New Blood. You can purchase their newest album, Done with the Devil, directly from the record label, Amazon (CD) (MP3), or iTunes, or call your local record store and ask for it!
Additional music for this episode of Radio Free Nintendo is copyrighted to Nintendo, and is included under fair use protection.