Ladies and gentlemen, Jon Lindemann played Zelda for 30 hours this week. Let's have a round of applause!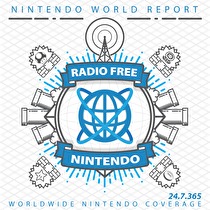 Subscribe via iTunes (Please rate and review, too!)
While other podcasts take the week off for Thanksgiving, RFN continues its annual tradition of Black Friday recordings to bring you an uninterrupted dosage of Nintendo love! It is a short episode consisting entirely of New Business, but that's all you need when there are new entries in both the Mario and Zelda franchises.
We start with Lindy, because he has broken a streak of anemic gaming with a Skyward Sword blow-out. If you've ever wished Jon would talk more on the show, your time (and his) has come! But everyone has been playing the new Zelda, so it's a full group discussion of this excellent game. James is next with another Ace Combat 3DS update, plus some thoughts on Scott Pilgrim vs. The World (the game). Greg wraps up his thoughts on Super Mario 3D Land, which Jonny and James have also been playing. Finally, Jonny tries to explain the glory of Skyrim from the perspective of a Nintendo fan who has a shallow history with Western RPGs.
We'll probably do Listener Mail next week -- let us know what's on your mind!
This podcast was edited by Greg Leahy.
Music for this episode of Radio Free Nintendo is used with permission from Jason Ricci & New Blood. You can purchase their newest album, Done with the Devil, directly from the record label, Amazon (CD) (MP3), or iTunes, or call your local record store and ask for it!
Additional music for this episode of Radio Free Nintendo is copyrighted to Nintendo, and is included under fair use protection.