Brace yourself for the RFN meteorite about to land on your face.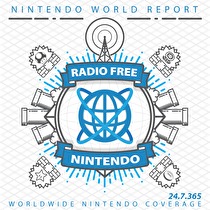 Subscribe via iTunes (Please rate and review, too!)
Are you ready for some podcast? All our rowdy friends are coming over to help us celebrate five years and 250 episodes of this little show. But first, we've got a relatively brief New Business in which Greg evokes one of our earliest jokes, Jon parses one of them Bomberman downloads, James mounts and blades with Mount & Blade, and Jonny gets magical for the first time in a while.
After the first break, we return with TYP in tow for a sweet trip down memory lane. This is where you'll hear numerous behinds-the-scenes tales, production secrets, and favorite episodes from the RFN crew and our most frequent guest. We had a blast reliving old times, and fans of the show will hopefully take just as much delight in this retrospective.
Finally, we've got the complete 2.5 hour recording of the live call-in event, sandwiched right into this already beefy episode. Dozens of fans showed up to congratulate and ask us questions, and we had just as much fun as during last year's Child's Play telethon. You'll even hear from a few NWR callers, some old and some brand new!
This podcast was edited by Greg Leahy.
Music for this episode of Radio Free Nintendo is used with permission from Jason Ricci & New Blood. You can purchase their newest album, Done with the Devil, directly from the record label, Amazon (CD) (MP3), or iTunes, or call your local record store and ask for it!
Additional music for this episode of Radio Free Nintendo is copyrighted to Nintendo, and is included under fair use protection.