This one could also be named the TiredCast, but it's our longest E3 show of the week.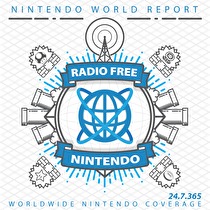 Subscribe via iTunes (Please rate and review, too!)
As Super Smash Bros. Brawl elicits giggles in the background, we wrap up three days of E3 madness with this 90-minute podcast. It covers even more Wii U impressions, a few Wii games (there weren't many outside Nintendo's booth), and quite a lot of impressive 3DS titles.
This episode was edited by Jonathan Metts.