We all played Nintendo's next home console. Hear our first impressions of the controller and the demos, plus a few thoughts on other games.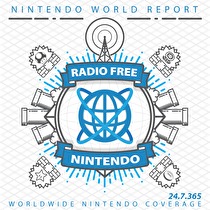 Subscribe via iTunes (Please rate and review, too!)
It's been a crazy day, to say the least. We still set aside a few minutes to record these quick audio impressions with Jonny, TYP, and Neal. All of us played Wii U, and you'll also get a few comments on Zelda: Skyward Sword and Kirby Wii.
This podcast was edited by Jonathan Metts.