This week's episode is full of classic-style games, and with Nathan's help, we take one more, lengthy look at Ogre Battle 64.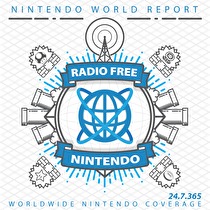 Subscribe via iTunes (Please rate and review, too!)
Jon was tied up at work this week, so Nathan stepped in to share his experience with Ogre Battle 64. First, however, we handled New Business with a suite of games, many hearkening back to yesteryear. Jonny is up first with Alundra, the beloved PSone game. Do the widespread comparisons to Zelda really hold up? Then, Greg takes his turn with Professor Layton's latest, and he also shows affection for Capcom's most obscure 8-bit Mega Man game. Nathan has impressions of the brand-new English version of Dragon Quest VI on DS (hear more on the latest NWR Newscast), and he checks out another timely remake, Tactics Ogre for PSP (the quasi-antecedent of our RetroActive game). James enters the building with a look back at Viewtiful Joe: Double Trouble, one of Capcom's earliest DS action titles.
After a quick break, we return to conclude RetroActive #16. Despite the game's density and slow pace, Ogre Battle 64 has proved to be a popular choice among the RFN crew. Nathan enjoyed it last year, when the game first hit Virtual Console, and it looks like he might start over to make another run at the quest. James completed the game (for the fourth time) in the course of this feature, yet he still found new things to appreciate. Greg and Jonny had plenty of trepidation at the outset, but both found respect and maybe even a bit of adoration for the complex, satisfying strategy gameplay.
Finally, we squeezed in a few emails that were bumped last week. Nathan had to duck out, but the three regulars took on your letters about killer apps, England-specific gaming tips, and the potential revival of virtual reality.
This podcast was edited by Greg Leahy.
Music for this episode of Radio Free Nintendo is used with permission from Jason Ricci & New Blood. You can purchase their newest album, Done with the Devil, directly from the record label, Amazon (CD) (MP3), or iTunes, or call your local record store and ask for it!
Additional music for this episode of Radio Free Nintendo is copyrighted to Nintendo, and is included under fair use protection.