Jon skipped town this week, so we can finally talk about serious things. Like Nintendo.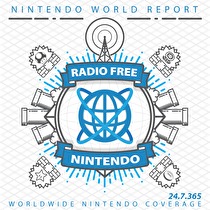 Subscribe via iTunes (Please rate and review, too!)
We're only three men strong this week, but that's still strong enough to get the job done. While Mr. Lindemann was up in Sam Adams country, scoping out restaurant options for our return to PAX East, the rest of us get down to business. New Business, that is. Jonny kicks it off with an update on Dragon Quest IX, first impressions of the new Spidey DS game, an excellent DLC pack for Mass Effect 2, and a campfire horror tale of his haunted Xbox. James continues his dalliance with not only Banjo but also Kazooie, as he reports on the physics-based merits of BK Nuts & Bolts. Greg's big game was a surprise to us, so I won't spoil it here, but it's good to know he won't starve after all.
This week's sizable dollop of Listener Mail starts with a pair of questions about the 3DS, including the rumored specs and our predictions for the upcoming reveal event in Japan. We also discuss trends in Western game development, the outlook for Wii software in 2011 (and beyond?), douchebags playing Super Metroid, and the exciting announcement of a new game from one of our favorite developers.
If you haven't yet voted for an N64 game in our RetroActive poll, don't delay -- the winner will be declared on Thursday, September 30!

This podcast was edited by Greg Leahy.
Music for this episode of Radio Free Nintendo is used with permission from Jason Ricci & New Blood. You can purchase their newest album, Done with the Devil, directly from the record label, Amazon (CD) (MP3), or iTunes, or call your local record store and ask for it!
Additional music for this episode of Radio Free Nintendo is copyrighted to Nintendo, and is included under fair use protection.